[IN THIS VIDEO ABOVE: Odessa Martinez, real estate agent and broker with Pacific Rim Management, finalizes my lease with the homeowner's agent, Sunrise Realty Guam broker Nadja Rillamas]
Two Sundays ago I took my last shower at the Barrigada home we lived in for three years, after days of moving. Got dressed, packed up the last of the toiletries, turned off the aircon for the last time, and headed out the door.
That night we became the newest residents of Yigo, or as I like to call the village, the Republic of Yigo (this place has everything, including Joann's Bakery).
It was the culmination of three months of searching for a rental, then moving into it.
The search took that long, not because we were picky, but because the housing market no longer is geared toward the needs of the average Guamanian without a Section 8 voucher.
We had to move because the typhoon destroyed the fence that provided a place for our dogs to roam about and do their business. Otherwise, we would have stayed in Barrigada; SO MUCH CLOSER TO AGANA. Some advice for local renters: If you're leasing a place you're relatively happy with, keep it; especially if your monthly rent is below $2,400. Just take a look at the real estate listings. Most homes and condos are priced at one of two prices:
Either $2,450 a month, or $2,205 a month. Almost all of them. Not only are most of them no where near worth that much to rent, those prices are way beyond the amounts a middle-income family can afford. You will rarely find a home or condo for rent below $1,700. Those homes are either in the boon docks, or are in desperate need of renovation. Some apartments will cost you a more affordable $900 or $1,100 a month, but they're likely small or generally undesirable.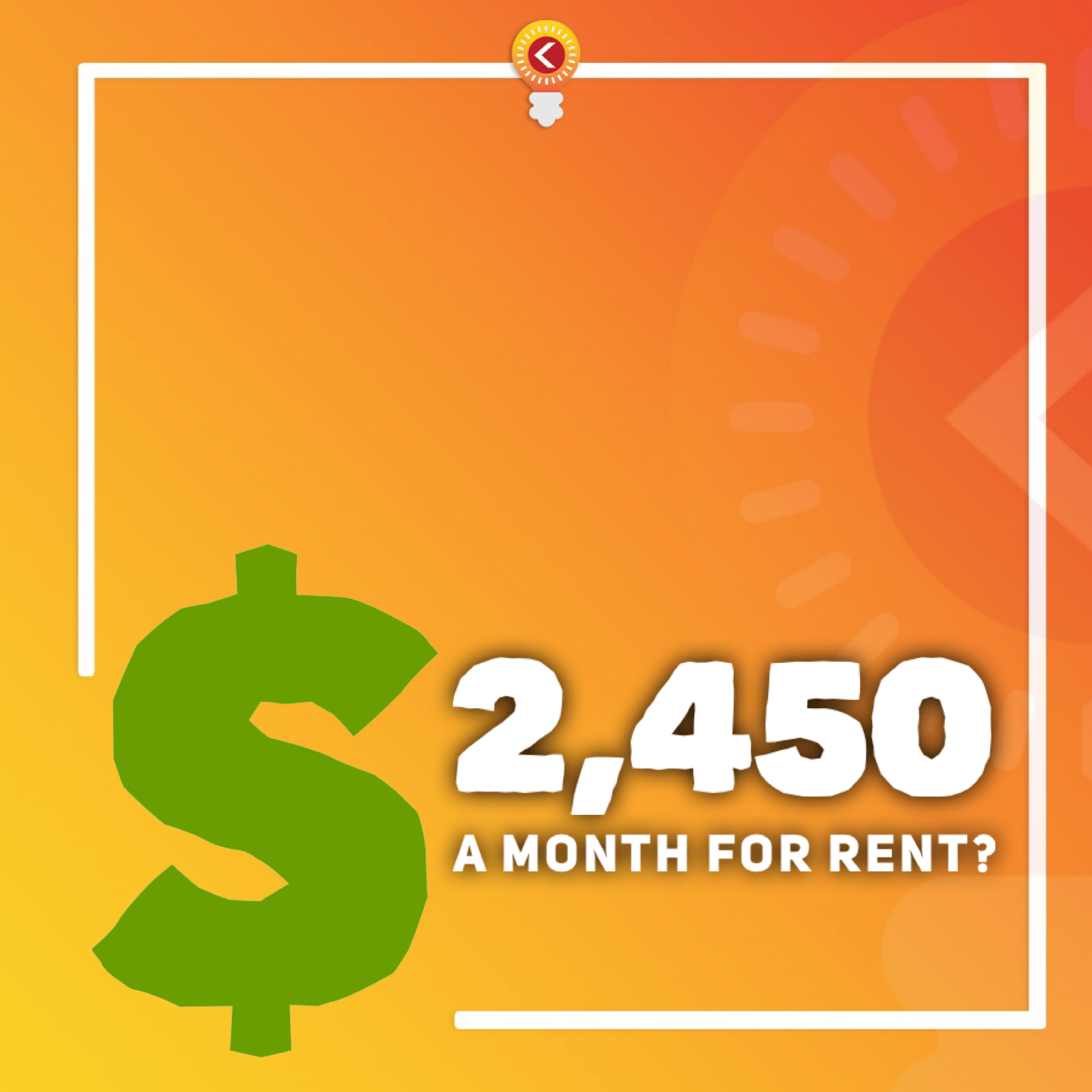 But aren't those two standard prices peculiar to you? Several homes and condos spread throughout every village on Guam ranging from nice neighborhoods to the buttcracks of the town central; and most of them priced at a specific $2,450 or $2,205.
We learned why after being turned down six times from Santa Rita to Mongmong Toto Maite to Dededo: We do not have a military voucher, nor do we have Section 8.
Homeowners and their real estate agents fix these prices to cater to these markets. And I get it. If I were a homeowner renting out my property, I'd want the guarantee that military or Section 8 voucher provides that rent will be paid monthly.
But where does that leave the rest of us?
Unfortunately, either homeless, or new residents of Hawaii or one of the continental United States. And, unfortunately, many of us have become that. Many of Kandit's readers and viewers since the pandemic, I have noticed, no longer live on Guam.
A big part of the reason, I also have learned, is that there's no way middle-income earners can afford the price of rent.
I lucked out in two ways. First, I got the first installment of my settlement money from the Archdiocese of Agana.
Second, I hired a real estate agent who actually gave a damn about me. And, believe me, if you don't have a military or Section 8 voucher, there are a bunch of agents out there who will ghost you.
In fact, I made a full offer on an MTM home via my agent, Odessa Martinez (broker of Pacific Rim Management). The agent for that home didn't even have the courtesy of responding to her after several follow ups.
Then there was this Santa Rita home, where we made a discounted offer. Ms. Martinez didn't hear a word from the other agent for three weeks. That agent, apparently, couldn't be bothered while off island.
Most of these homes I made full offers on were not anywhere near worth $2,450 a month; but I didn't have a choice. I was competing each time against time… the time between my offer and someone from the military making an offer before the homeowner would accept mine.
Six times that happened, until this new place in Yigo. And it only happened because my agent – despite the little money she would make on the commission and the aggravation she had been through helping me to find a home – quarterbacked the deal with another Godsend – Nadja Rillamas. She's the broker at Sunrise Realty.
Ms. Rillamas and her team even gave me a housewarming gift: toys for my dogs, and a flask.
If I didn't have the privilege of choosing Ms. Martinez as my agent, and if I didn't get that first settlement from the archdiocese, I would either still be living in poor conditions in Barrigada, or homeless.
Guam is too expensive to live in these days. I have no idea how our people will survive in our own land.