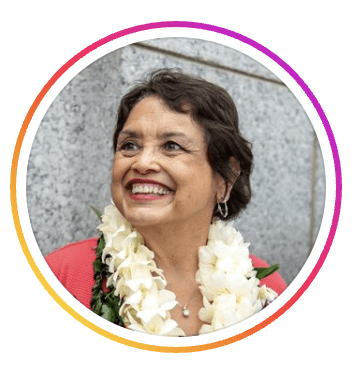 Lou Leon Guerrero is campaigning for the development of a medical complex on the opposite side of Route 15 between the GPA/GWA headquarters and the Mangilao Golf Course. According to presentations by the governor's office, at the heart of the medical complex will be a 161-bed hospital that will be planned for expansion into a 300-bed hospital with several amenities, including a helipad, hyperbaric chamber, and more.
The medical campus will include facilities for primary care, and for medical care for veterans. That portion of the plan, according to the governor's office is what may attract funding from U.S. Veterans Affairs for the construction of the medical campus, which was last estimated to cost north of $1 billion. That cost does not figure any interest amounts that will build on any bonds the government of Guam will take out to finance the venture, if any bonds are obligated.
Here are the main reasons Ms. Leon Guerrero has provided for her preference of the Mangilao location over any other option, including the Ypao/Oka location most doctors favor (NOTE: The following information is according to the governor's office, and has not been fact-checked by Kandit):
LOCATION:
Increased access for southern and central residents.
Developing along Route 15 (colloquially known as "Back road to Andersen) will improve infrastructure for Barrigada and Mangilao communities.
The military already plans to widen roads along Route 15 (transforming segments into a five-lane highway)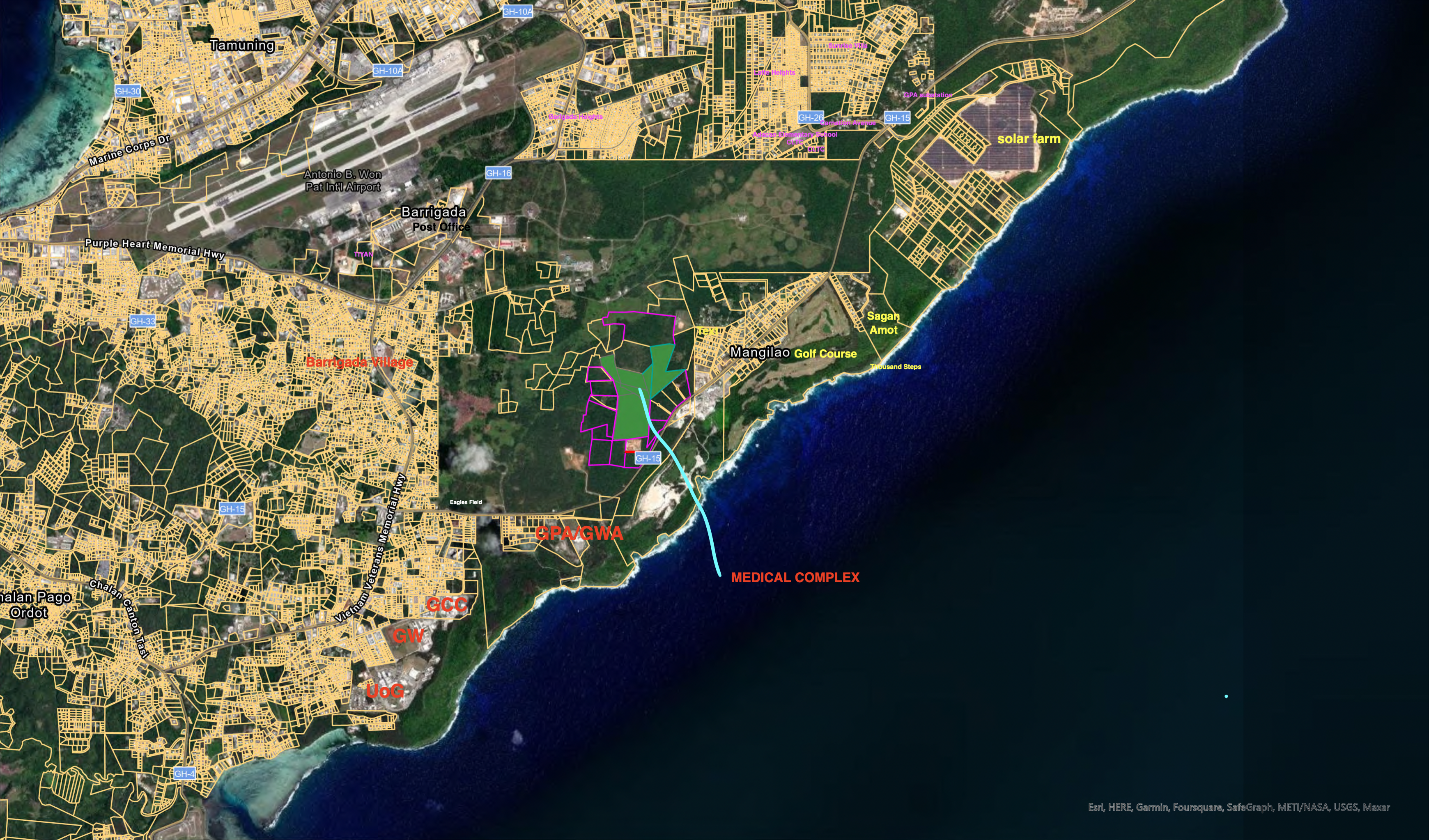 MORE IMMEDIATE CARE WITH LESS TRAFFIC:
Building a medical campus rather than just a hospital, will co-locate medical services, improving and providing more immediate access to care. The co-located facilities will include a public health center, behavioral health, veterans clinic, pharmacy, specialty care clinics (cardiology, neurology, maternal child health, oncology, gastroenterology, and others), and doctors offices.
The increase in facilities will attract specialists, decreasing the need to travel off island for medical treatments.
Multiple access points for entry may provide reserved lanes for emergency responders and healthcare staff.
Route 15 is less congested, with far less traffic.
AREA SIZE IS MUCH BIGGER:
The acreage at the Mangilao site is four times bigger than the available acreage at the Oka site (this assertion is contested by critics of the governor's plan), providing for expansion goals with population growth and healthcare needs.
Easier and decreased time of construction with more room for building materials and less traffic congestion at the project site.
Room for backup utilities with power substations, backup water tanks, and multiple access points, as recommended by utility agencies, further ensuring a more resilient healthcare delivery system and infrastructure for our people.
More parking for patients and reserved parking for doctors, nurses, and medical staff.