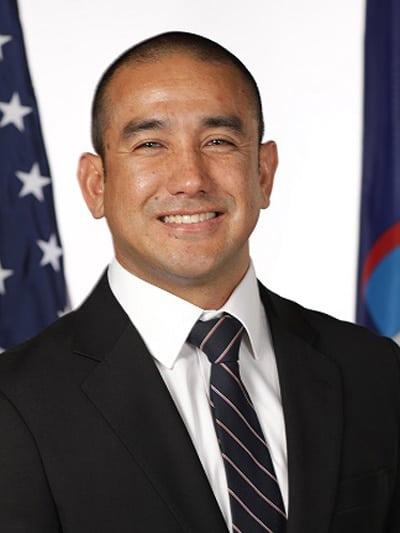 A man convicted of robbing a Tamuning convenience store on March 3, 2022 with an airsoft pistol faces up to 70 years in prison, according to Attorney General Leevin Camacho. This is in contrast to the 15 years twice-convicted child rapist Paul Mafnas faces for the rape of a Tamuning Elementary School girl in 2019.
The felon, Eddie Addy, stole a pack of cigarettes and a little more than $500 from the store after terrorizing the people in it with what appeared to be a real gun. According to the release, the minimum number of years Mr. Addy faces behind bars is even greater than the sentence Mr. Mafnas faces.
Perhaps the attorney general is punishing Mr. Addy for all the cigarette distributors, who haven't paid their taxes.
The following is a news release from the Office of the Attorney General of Guam:
Eddie Addy has been found guilty by a jury of his peers following trial in Judge Vernon P. Perez's courtroom yesterday. On March 3, 2022, Guam Police Department responded to a report of a robbery and discovered that Addy had robbed a Tamuning store using an airsoft pistol, which the victims believed to be a real gun when the incident occurred. During the course of the robbery, he stole a pack of cigarettes and a little over $500 in cash. Guam Police Department Officers later conducted a traffic stop, and discovered five occupants in the vehicle, including Addy, who was found in the backseat within arm's reach of the same airsoft pistol used in the robbery. All three individuals in the backseat were arrested in connection with the robbery, but the investigation revealed Addy was the gunman who entered the store.
Addy was convicted of four counts of second degree robbery as a third degree felony, and two counts of third degree robbery, terrorizing, theft as a third degree felony, and theft as a misdemeanor, along with the Special Allegation for possession or use of a deadly weapon enhancements attached to each charge.
Prosecuting Attorney Richelle Canto said, "I am thankful to the jury for performing their duty appropriately. Although the conviction was secured, it was not without challenges. We will continue our efforts to work with the Guam Police Department in ensuring investigations are thoroughly pursued. I hope this result gives peace of mind not only to the victims, but also to the People of Guam, that their prosecutors will keep working hard to ensure Guam is safe."
Addy faces 16 to 70 years imprisonment at the Department of Corrections. His sentence will be determined by the judge at his sentencing hearing scheduled for May 25, 2022.