'They' have been trying every which way to get rid of former Gov. Carl Gutierrez and the pesky law firm helping him to investigate corruption at Guam Visitors Bureau. The GVB staff, well aware of the power politics at play, has known for years about the innate ethical quagmire of its board of directors, according to several staffers who spoke to us on condition of anonymity.
But no one ever dared to challenge the board, until Gutierrez showed up to ruin the party. When you think about it, who but a f0rmer governor like Gutierrez could carry around the gonads to challenge corporate interests with combined wealth of hundreds of millions of dollars? He publicly announced his suspicions of corruption. The board was so stunned, it literally could not operate for more than a year. He had GVB's legal counsel, attorney Joseph McDonald, investigate. And Mr. Gutierrez took the results of that investigation and called out the alleged corruption.
They are big names. They are powerful interests. And now they want them gone.
Who are these "they," who want Mr. Gutierrez and Mr. McDonald ejected from GVB and the multimillions of public dollars it controls annually?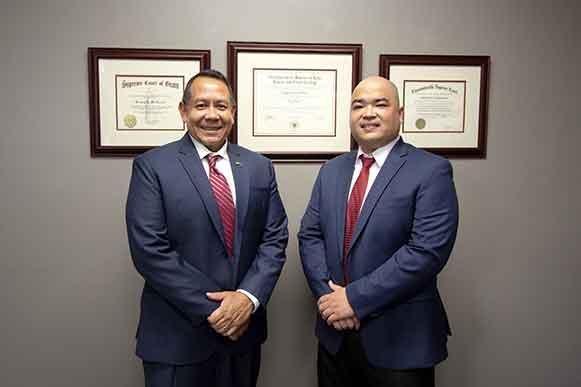 Between March 8 and March 26, 2021, Mr. Gutierrez, the president and CEO of GVB, issued a request for proposal for communications services at GVB. It was published in the Guam Daily Post and on GVB's website. The reason for the RFP procurement of communications services was the previous contract period was to expire. R!MS (Ruder Integrated Marketing Services), owned by Steve Ruder, won the previous communications services contract in 2017. The contract was for one year, with four options to renew.
According to GVB's audited financials for all but the final year of that contract period, the public paid R!MS $4,726,288.84. For public relations. In fact, R!MS has been a GVB vendor since Fiscal Year 2008. And from then to the audited financials of Fiscal Year 2020, GVB has cut checks to the marketing company totaling $9,723,789.50, according to the ledger of expenses GVB provided to Kandit following a Freedom of Information Act request.
The RFP for communications services GVB issued throughout March 2021 was for another one year contract with four options to renew, conceivably worth millions of dollars, again.
"Sometime in mid-late March 2021, I met informally with GVB Board Chairman Milton Morinaga to provide updates on GVB operations, COVID-19, and other matters," GVB vice president Gerald "Gerry" Perez wrote in a sworn affidavit submitted to corruption investigators on December 6, 2022. "During that conversation, Chairman Morinaga disclosed that he was asked recently by GVB Board Treasurer Samuel Shinohara to meet at United Airlines, to which Chairman Morinaga agreed."
"On the date of the meetings at United Airlines, present at the meeting was Treasurer Shinohara, Steve Ruder and Ben Ferguson, GVB, Membership Elected Director," Mr. Perez wrote in his affidavit.
Mr. Ruder owns R!MS.
According to R!MS's 2017 proposal for the GVB communications services contract, Guam Sports Events, Inc. (or, GSEI) is a client of R!MS. And according to the past 10 years of corporation documents filed at the Guam Department of Revenue and Taxation, Mr. Ruder also is a director of GSEI.
Sam Shinohara and Benjamin Ferguson also are listed as directors and officers of GSEI all 10 years since its May 12, 2014 date of incorporation.
Mr. Shinohara, who runs United Airlines on Guam, and Mr. Ferguson, who runs Pacific Islands Club hotel, are both long-time members of the GVB board of directors. That same board, according to a report of investigation compiled by attorney Joseph McDonald (Guam's former chief prosecutor), appropriated public money to GSEI since 2014, the year GSEI incorporated.
Since 2014, GVB's board of directors – in some instances without conducting any legal procurement, according to the report – has doled out hundreds of thousands of dollars to GSEI and its sponsor events, United Guam Marathon, Guam International Marathon, and KoKo Road Race. According to GSEI meeting minutes going back to 2014, R!MS provided public relations services for GSEI.
At that time, in fact since 2007, R!MS also was providing communications, marketing, and public relations services to GVB, invoicing and receiving payments totaling nearly $10 million through its tenure.
In 2018, during the tenure of then-general manager Jon Nathan Denight, emails among Denight, Ferguson, GVB Japan marketing manager Brian Borja, and Shinohara – now a board member of GVB – show Ferguson and Shinohara pushing for GVB funding the 2019 United Guam Marathon.
"Brian, can we get this squared away ASAP?" Mr. Shinohara wrote to Mr. Borja on October 5, 2018 at 10:01 a.m. regarding the funding agreement. "Challenge is we need to start executing on these plans to get things going."
On January 22, 2020 – when GovGuam already knew of and was monitoring the spread of coronavirus globally – then-GVB general manager Pilar Laguana entered into an agreement with GSEI for an April 5, 2020 United Guam Marathon. GVB agreed to pay GSEI $150,000 in public funds, but included a force majeure provision. That is a contract clause that essentially allows for the cancellation of claims in the contract in case an act of God – like a pandemic – happens during the period.
The marathon never happened because of the pandemic and the ensuing public health emergency lockdowns, but the payments to GSEI still were made.
According to a ledger of GVB payments to GSEI from February 11 through July 23, 2020, GSEI received $160,040.32 for a marathon that never happened.
"On June 2, 2020 and June 3, 2020, Shinohara followed up on payments to GSEI with GVB Financial Controller (Josie) Villanueva, stating, 'The GSE guys were chasing me about it yesterday,'" Mr. McDonald's investigation report states. "On June 4, 2020, Villanueva transmitted a schedule containing UGM marketing expenses to (then-board chairman Sonny) Ada and Shinohara, and on June 8, 2020 she transmitted the schedule to Ada and Shinohara with reference to proposed Board Resolution no. 4 for the board's approval of expenses. Also on June 8. 2020, in emails between themselves, Ada and Shinohara approve of the expenses and their inclusion in an agenda for an upcoming board meeting. At the June 11, 2020 board meeting, Shinohara moved to approve the scheduled expenses, but the motion was tabled."
The expenses, pushed by Shinohara while Shinohara has been a GVB board member and GSEI officer, were approved by the board at its July 23, 2020 meeting. Several of the board members either are, or were involved with GSEI, and are or were clients of R!MS, which also held the GVB communications services contract at the time.
"It is an incestuous and corrupt system," one GVB employee said to Kandit on condition of anonymity. And that employee is not the only one sickened by the board and its antics.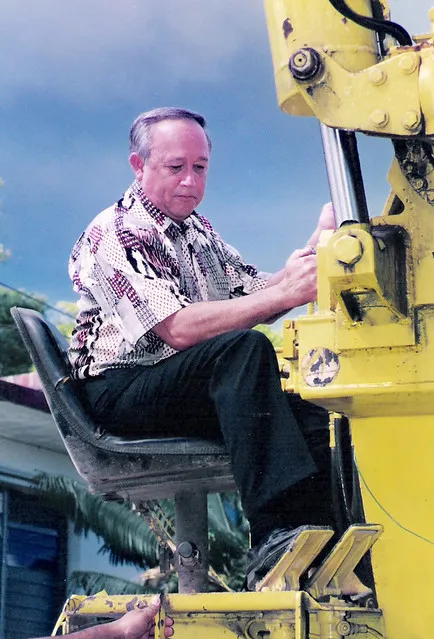 The majority of GVB's Guam staff signed a petition to the GVB board of directors in support of Mr. Gutierrez last month.
But the former governor, if the board succeeds in removing him from the helm, would not be the first person to question the integrity of board actions
In mid-February 2020, the month before the declaration of the state of public health emergency, emails among Ms. Laguana and board members show a concerted effort to shut down the Guam Basketball Confederation's FIBA Asia Cup 2021 Qualifiers on Guam. A few days later, on February 20, 2020, Mr. Ferguson wrote to the board and GVB's officers, stating "It is our clear intention to continue with the event as planned. We are intending to follow established federal policy regarding travelers from China."
The next day, then-GVB vice president Bobby Alvarez emailed Mr. Shinohara after seeing the United Guam Marathon advertisement in the newspaper that morning.
"Personally," Mr. Alvarez wrote, "I think the best route would be to postpone both the UGM and the Koko's Kid events. This would position us to be consistent with our message and avoid an onslaught of a media circus … I think there are negative repercussions on the horizon and prefer to discuss this quickly."
Mr. Shinohara responded, in part, "Bobby, Obviously I'm conflicted here as I am a sponsor of UGM as well. That said, my understanding is UGM is NOT allowing anyone from China to participate in this race, and we can suggest UGM exclude [Hong Kong] participants as well."
Mr. Alvarez was pushed out of his job within four months of that email exchange.
And, now, this board of directors and its so-called incestuous interests are gunning for Governor Gutierrez and attorney McDonald.
First, the board last month attempted to rush a performance evaluation on Mr. Gutierrez before being advised that no form existed. Then, at a board meeting Thursday, members voted to open up both Mr. Gutierrez's job, and the legal services contract currently held by Mr. McDonald's law firm, despite there being an active and current contract in place.
And despite the fact that both Gutierrez and McDonald blew the whistle on alleged corruption, reported those allegations to the Attorney General of Guam, and referred their findings to the Public Auditor.
In our follow-up coverage, we will bring you more on whistleblower protection, the allegations of the unethical acceptance of gifts by a reporter, violations of the Open Government Act, and much more from the report of investigation.
Exclusively on Kandit.