The United States Attorney, over the first week of the federal corruption trial of attorney Mark Smith, brought three witnesses who gave the jury damning evidence against the former legal officer of the Guam Housing and Urban Renewal Authority. GHURA administers the U.S. Department of Housing and Urban Development's federal housing programs, including the popular Section 8 program, where the federal government pays landlords hundreds to thousands of dollars a month per qualified renter.
Mark Smith was one of those landlords. He also was the legal counsel for GHURA. The prosecution's three lead witnesses at the start of the trial – a HUD director from the regional office in Hawaii, Smith's former boss at GHURA, and the GHURA administrator for the Section 8 program – all testified that Mark Smith had a conflict of interest, knew about the conflict of interest, and tried to cover up his wrongdoing. One of the witnesses even testified that she did all she could to raise red flags despite living through the fear of political reprisal against her because, at the time, Mark Smith was the governor's brother in law.
Here is our coverage of the testimony of the three witnesses:
U.S. HUD's regional director said Smith knew he had conflict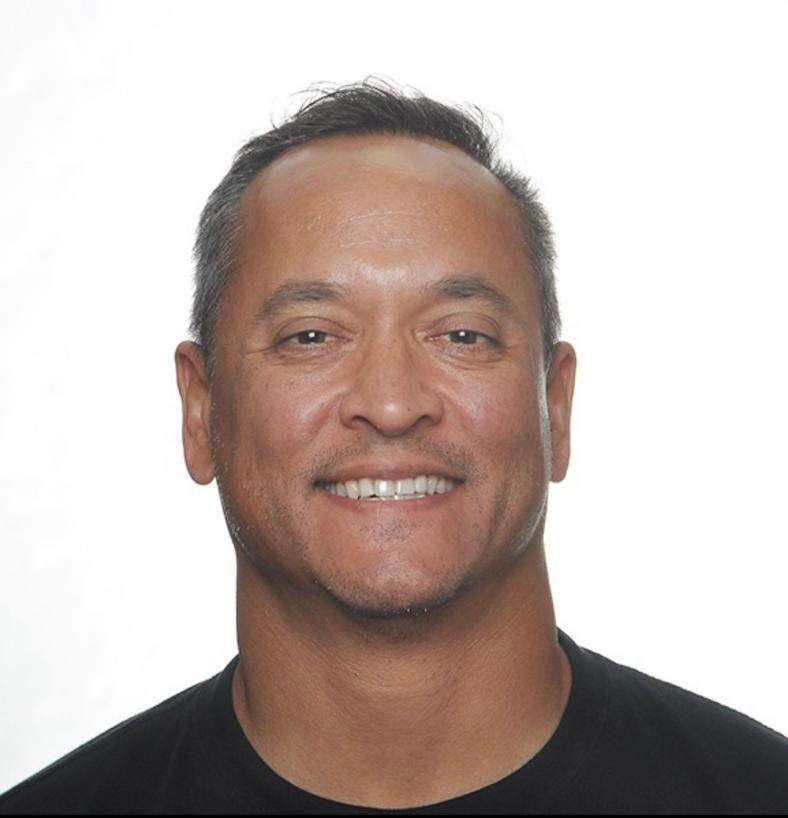 It took three days for lawyers to question Michael Flores, a retired U.S. Department of Housing and Urban Development (HUD) director out of Hawaii.  He was the first witness to testify in the Mark Smith trial.  Mr. Flores was prosecutor William Doolittle's first witness.  Right out the gate, the federal prosecutor queued up his witness to convince the jury Mr. Smith had an illegal conflict of interest, and that Smith was aware of it when he was GHURA legal counsel.
Mr. Flores, as the director of HUD's Honolulu office, oversaw GHURA's compliance with federal regulations.  Under an Annual Contributions Contract, Guam Housing and Urban Renewal Authority agreed to abide by the guidelines in exchange for receiving federal funds.  Mr. Flores clarified that the rules put forth were to, "To prevent situations where people who have control over the program or have influence over a program do not in any way benefit inappropriately from the program.  Now the conflict-of-interest provisions are contained in both the annual contributions contract that we have for the public housing and Section 8 programs, and it's also included in the Housing Assistance Payments contract.  That's the contract between the housing agency and the Section 8 landlord."  The 'housing agency' for Guam is GHURA.  He added, "This is to maintain the integrity of the program and to ensure federal funds are being utilized the way they were intended to be."
He addressed what a conflict of interest may be and what would suffice as good cause to waive the conflict.  The protocol to address a conflict of interest is for the landlord to disclose the potential conflict to GHURA, who then bears the responsibility to share this information with the HUD office.  HUD will then provide GHURA instructions as to how to handle the situation.  Only the HUD office can authorize a waiver if good cause is shown.
Mr. Doolittle referenced an email sent by Mr. Flores to Ray Topasna and Norma San Nicolas and asked Mr. Flores what he was communicating to the recipients?  To which he replied, "It's advising GHURA or at least reenforcing that it is not empowered to waive the conflict-of-interest provisions of the Annual Contributions Contract and the regulations.  Reminding them only HUD assistant secretary for public and Indian housing has the authority to waive the conflict-of-interest provision and that any direct violation of the Annual Contributions Contract and the HUD regulations can result in HUD issuing a limited denial of participation and debarment of any GHURA board members or employee who knowingly violates or allows a violation of the ACC regulations.  And that also it may result, if there's a violation, that GHURA would need to repay program funds through non-federal resources."
An extensive comparison was made between Mr. Smith's conflict of interest and David Lujan, who was legal counsel to GHURA prior to Smith.  Mr. Lujan was a landlord for apartment units that were being rented to Section 8 applicants at the same time he was GHURA counsel.  To address the conflict, Mr. Lujan divested his interests in the apartments to his wife, Anna Lujan.  He also acquired a legal opinion from another local attorney, suggesting that by transferring interest, he would be abiding by local law and would resolve the conflict.  HUD did not deem Mr. Lujan immune from the conflict based on the action he took.  Mr. Lujan's wife then transferred her shares in the apartments to another shareholder, Richard B. Cruz.  Considering Mrs. Lujan's interest to now be removed, HUD finally approved the waiver.
Mr. Doolittle, in his opening statements reasoned to the jury that if GHURA's lawyer before Mark Smith also was a Section 8 landlord was aware of the conflict of interest, and took steps to resolve the conflict issue, what would make Mark Smith different?  Why shouldn't Mr. Smith be held accountable?
Mr. Phillips questioned Mr. Flores about past conflict-of-interest cases and Mr. Flores said that approval of a waiver is handled on a case-by-case basis.  Mr. Phillips questioned a case where a waiver was denied despite the tenant having a disability and good cause being shown.  Phillips asked Flores whether he remembers a conflict of interest that was reevaluated when a letter was sent from then-Congresswoman Madeleine Bordallo through GHURA to HUD.
Mr. Flores said about the letter, "There was an inquiry made by the congresswoman and we take the congresswoman's involvement very seriously.  And so, we were going to give her at least the respect of reviewing the case again because of her position."
At the center of this case is the allegation that Mr. Smith transferred his interests in the properties he owned, where he was making money through Section 8 rentals, to his friend, Glenn Wong to cover up his conflict of interest.  He was still making money from the federal funds via Wong, the prosecutors are trying to convince the jury.  One of the reasons for this argument is Mr. Smith shared an account with Mr. Wong.  In Mr. Flores's experience, this raised a red flag because of the suggestion implied that Mr. Smith still benefitted from the program inappropriately, Flores testified.
A point argued during cross examination by defense, was the responsibility to resolve the conflict was ultimately left to GHURA.  Mr. Flores said on the stand that he never spoke directly to the Board of Commissioners, "We don't write directly to the board, that would be quite rare, it's communication through the director of the agency."  In an email presented to the court addressed to Ray Topasna and GHURA employee Norma San Nicolas, Mr. Flores wrote:
"We need to know the name and entity that is the subject of the conflict of interest.  Who authorized the execution of the Section 8 contract?"
Under cross examination, Mr. Phillips tried to make the point that communication from GHURA to HUD got lost in translation or was delayed and therefore mistakes were made.  Phillips wanted Flores to agree that from the director to her assistant then down to the administrator overseeing Section 8, everyone was waiting for direction on how to move forward with Mr. Smith's conflict of interest.  Mr. Flores said, "I think it's important for people who are in a position of making decisions like this to understand that we're talking about federal funds that are being used.  That it's not free money that anybody can use for whatever purpose that they intend to.  They need to understand dollar signs involved with actions."
Mr. Flores's testimony was heavily relied upon for clarification and to lay a foundation for questioning the next witnesses to take the stand.  Marcel Camacho, former executive director at GHURA, Andrew Santos from Department of Land Management, and Norma San Nicolas, Section 8 administrator at GHURA, all took the stand and in that order.
Mr. Smith is on trial for engaging "in a scheme to make illegal section 8 housing payments" to himself and engaging "in the manipulation of the awarding of federal low-income housing tax credits," according to supporting memoranda filed by the U.S. Attorney in federal court. "The direct involvement of GHURA's former counsel, Mark Smith, who had conflicts of interest because he owned properties that directly benefited from the actions of GHURA. He subsequently attempted to cover his ownership… through a sham transfer to a relative. The relatives and employees of Mark Smith may have participated in an active cover up," another statement attributed to the U.S. Attorney states.
Something out of the ordinary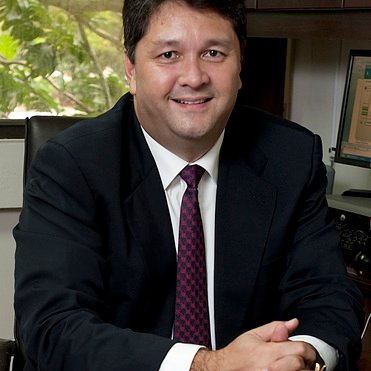 After witness Michael Flores testified Smith had a conflict of interest that he should have known about, prosecutor William Doolittle called the former executive director of GHURA, Marcel Camacho, to the stand.  Mr. Doolittle asked if Mr. Camacho was acquainted with Mr. Smith and how he knew him.  Mr. Camacho explained, "He was eventually contracted to be GHURA's legal counsel after I became the executive director."  Mr. Camacho added that Mr. Smith's scope of duties was extended to providing advice regarding the Section 8 program.
Prosecutor William Doolittle asked Mr. Camacho if he was familiar with the concept of a conflict of interest as it relates to the Section 8 program.  Mr. Camacho said, "As board members and as a new executive director, I was required, I think by statute, to go through a training program to understand the conflict-of-interest procedures and from what I understand, we hired somebody from the University of Guam to come to U.O.G. and to educate us on what those procedures were."  When asked what he understood to be his responsibility as an executive director and the other people who were trained about conflicts of interest he replied, "We had to disclose if we felt that there may be some conflict of interest based on the training and then we would allow HUD to make a determination whether or not there was a conflict."
Mr. Doolittle procured a document and asked Mr. Camacho to read it aloud.  It read:
"From: Mark Smith

Dear Sir or Madam,

Pursuant to requisites for the request for proposal or RFP I hereby certify that there is no conflict of interest with regards to me providing legal services to GHURA."

Mr. Doolittle asked Mr. Camacho what he believed the conflict could be that Mr. Smith was referring to in the letter.  Mr. Camacho offered, "I believe it was more the conflict of interest where an attorney may have represented a different client and now he's interested in representing GHURA and there's no conflict of interest between the client that he's representing and what he wants to do as representing GHURA."
Mr. Doolittle also asked if Mr. Camacho ever had any billing issues with Mr. Smith as GHURA's legal counsel.  Mr. Camacho said, "Yes.  We had a significant problem.  Mr. Smith was on his honeymoon and was doing work for the authority relating to the Low-Income Housing Tax Credit program and when he submitted invoices for it, it was submitted to me, and I reviewed it and I said, 'I don't believe that this could be accurate.'  In my opinion it was reflecting a number of hours that were unreasonable."
Mr. Camacho was also asked to explain if there were any other issues that arose regarding Mr. Smith.  Mr. Camacho told the court, "In December of 2011 I had a significant problem with the Board of Commissioners and with Attorney Smith.  I mentioned earlier that I instructed Mr. Smith not to represent the authority on what's called the Low-Income Housing Tax Credit program."  When probed further he said of Mr. Smith, "He was reviewing a lot of the proposals that were submitted to receive the award for the LIHTC program."  The proposals would be from interested parties in getting a contract to build homes to house low-income people.
Mr. Camacho said, "It's a long story but I was following the direction of the Board who's supposed to set the policy.  We had reviewed five applications.  Three of the applications were rejected because they did not meet one of the criteria in the rules for receiving the award so there remained two applicants.  We were going through the process of interviewing the last two and Mr. Smith was assisting in reviewing everything and drafting letters.  We had chosen to recommend to the board that one of the applicants receive the award and Mr. Smith actually even wrote a letter to the applicant stating that 'everything was proceeding favorably for you' and that letter I think is in the files at GHURA.  But on December 26th, I believe, we had a special meeting of the Board of Commissioners at GHURA and I was called in so that they could inform me that they were not going to award the Low-Income Housing Tax Credits to the applicant that we had already sent a letter to.  And that the Board made a decision otherwise.  I could not understand what was going on.  I felt that there was something out of the ordinary and so I left the agency, called my wife, asked her to pick me up.  I left the car keys and the company vehicle there and I went home to enjoy my day with my parents who were celebrating their anniversary."
Mr. Doolittle asked if the disagreement had anything to do with Mark Smith and his conflict of interest to which Mr. Camacho replied, "It related more to Mr. Smith not representing the authority in my viewpoint and I think at the time I was told that he wasn't there to represent the administration.  That he was there to represent the Board and we had that conflict so I asked him to step aside and I asked conflicts counsel to come in and take a look at the situation and see how we should proceed."
At the time, Eddie Calvo was Guam's governor, and Mark Smith was married to Calvo's sister.  Of the five LIHTC applications, two involved members of the Calvo family.
Mr. Doolittle questioned if Mr. Camacho was aware or made aware that Mr. Smith was a Section 8 landlord, to which Mr. Camacho replied, "Ultimately, a member of my staff brought it to my attention."  The member of Mr. Camacho's staff was the administrator for Section 8, Norma San Nicolas.  He said, "The authority would have wanted to know that information."
"Did you discuss the situation with Mr. Smith?" Mr. Doolittle asked.  Mr. Camacho said, "We had repeatedly talked to him about it, and I believe that I even brought it to the attention of the board of commissioners and because it wasn't happening quick enough Norma may have come back to me and said, 'we still have not resolved this.  It's taken way too long.'"
Mr. Camacho told Mr. Doolittle, "I was aware that attorney David Lujan had a similar problem and I suggested Mr. Smith try to determine how he resolved it."  Mr. Smith had never notified HUD about the conflict and Mr. Camacho said, "I don't recall if attorney Smith had filled out any documentation at that point or ever because we kept going back and forth as I mentioned earlier there was so much delay in trying to figure out how he was going to resolve the problem."
Later, Mr. Camacho said about Mr. Smith, "He advised me that he was going to relinquish ownership of the property."  He went on to say, "I was told that he was going to transfer the property to his mother.  Initially."
Prosecutor Doolittle asked Mr. Camacho if he knew who Glenn Wong was and he said, "He ultimately received ownership of some of the apartment complexes that Mr. Smith had owned.  I was surprised.  I had never heard of Glenn Wong prior to it and again, I thought that he was going to give it to a family member."
Norma San Nicolas: Mark Smith's name was on the bank account
Norma San Nicolas, the Section 8 administrator at GHURA, told the jury her account of what transpired at the GHURA office regarding Mark Smith's conflict of interest stating, "I was in the hallways talking to the procurement manager and he (Mark Smith) just so happened to pass us by in the hallway and Mr. Bernard Lastimoza, he was the procurement manager then, he said, 'Hey, that's our new legal counsel,' and of course I had asked Joanne Balajadia, 'what was he doing there?' and they said, 'He was here to sign a contract.' So, I asked Joanne Balajadia to verify that indeed that was what he was there for."
The contract that Ms. San Nicolas is referring to is called a Housing Assistance Payment contract between GHURA and a landlord so the landlord may receive rental payment on behalf of a low-income client of GHURA.  Mr. William Doolittle asked Ms. San Nicolas what action she took next.  Ms. San Nicolas said, "I reported it to the director, letting them know that there may have been a conflict with Mr. Smith." The email San Nicolas sent was addressed to Marcel Camacho, the former executive director at GHURA and Ray Topasna, the deputy director at GHURA at the time.
Ms. San Nicolas read her email aloud to the court:
"Hafa Adai Marcel and Ray,

I need to let you know that our new attorney Mark Smith is a landlord under the Section 8 program which is a direct conflict of interest.  Mr. Smith must disclose his interest.  Please be advised that we would have to terminate any existing contract with Mr. Smith unless his participation is approved by HUD.  We will be sending out notifications to the families and Mr. Smith regarding this matter.  We will await directions from you whether to proceed with the termination or not.  Your immediate response regarding this matter and matters regarding other conflicts of interest would be greatly appreciated.  Thank you

Ms. San Nicolas said about the conflict of interest, "Because Mr. Smith was legal counsel to the Board of Commissioners and GHURA's Board of Commissioners basically approve policies, they're policy making board so that's where the direct conflict is."
Mr. Doolittle asked Ms. San Nicolas if she was familiar with the name Glenn Wong.  She said, "I believe the properties that used to belong to Mr. Smith is now transferred to Mr. Glenn Wong."  In order for GHURA to start paying Mr. Wong, Ms. San Nicolas said GHURA would require "a deed or something to show ownership of the properties and a business license."  GHURA would also need the account number and routing number because Ms. San Nicolas explained, "We do direct deposits, we don't cut paper checks."  When the requested documents were submitted for direct deposit payments for rent, Ms. San Nicolas said, "Mark Smith's name was in the account.  We determined that the conflict still exist(sic)."
Prosecution then admitted into evidence a power of attorney from Glenn Wong appointing Rosita Owens as authorized signer.  Ms. San Nicolas said, "Rosita Owens is Mark Smith's mother and Mark Smith is our legal counsel," she continued, "Glenn Wong is now appointing Rosita Owens as authorized signer for these properties but there's still a conflict because Rosita's related to Mark."
Even though Ms. San Nicolas had brought up the issue with GHURA's BOC, the response she got from the deputy director, Mr. Topasna, was that Mr. Smith was not a covered individual and the rental payments shall continue.  Ms. San Nicolas said on the matter, "Well, immediately I thought that he's wrong.  What was said here was incorrect."  Mr. Doolittle asked Ms. San Nicolas what was wrong with the board's decision, to which she responded, "That Mr. Smith is not conflicted.  When he became our legal counsel, he did become an agent of GHURA moreover he advises the board.  He can influence the board.  And that's where the conflict exists."
Ms. San Nicolas eventually received an email from Darlene Koholokula of the HUD office in Honolulu, that oversees GHURA, inquiring about any Section 8 contracts involving GHURA's legal counsel.  Norma read aloud her response to the email as well:
"Hafa Adai Darlene,

Mr. David Lujan and his firm is no longer legal counsel for GHURA and has not been for the past 21 months.  However, to answer your question about whether or not I believe there may be a conflict of interest existing with our current legal counsel I would have to say yes.  From the beginning of the current administration, I referred this matter to our executive director and deputy director and my staff, and I were told that the matter is being addressed at the BOC level where it would be determined if a conflict does in fact exist.  At the beginning, we began holding rent payments while awaiting for the matter to be resolved but we were instructed not to withhold payments and that we were assured that it will be forwarded to HUD for approval.  However, to date, we have not received any word on the matter."
Ms. San Nicolas confirmed that Mr. Topasna, in a later email, then gave different instructions after HUD became aware of the conflict of interest.  "Prior to this, he said not to withhold payments.  This memo says to withhold payments."  Mr. Doolittle questioned Ms. San Nicolas's statement in an email she had sent to GHURA staff about there being an appearance of impropriety.  Ms. San Nicolas elaborated, "Well, it's just like the letter from the bank we received, his name was still on the account.  And then another letter came in from the bank without his name.  And then Ms. Owens being a POA for Glenn Wong and Ms. Owens being Mark's mother.  So, there's still an appearance of conflict of interest or potential conflict of interest in all the things that we're receiving."  Ms. San Nicolas said, "The impression I got was the Board was still trying to figure this out and we didn't have any clear direction, so I was surprised that they never informed HUD Honolulu about requesting for a waiver."
Mr. Doolittle then passed the witness to defense counsel, Mike Phillips.  Mr. Phillips questioned Ms. San Nicolas's background with GHURA and prior conflict-of-interest situation regarding her sister as a landlord.  Ms. San Nicolas received a letter of reprimand and acknowledged that she did not do her due diligence as the administrator of GHURA, to check if her sister would raise conflict-of-interest concerns.  After tireless probing from Mr. Phillips, Ms. San Nicolas said about the letter, "Sir, I think you're twisting things around.  You're asking me one minute about Mr. Smith and a plea agreement and now you're asking me about my document here.  You're confusing me."
Mr. Phillips moved the subject away from Ms. San Nicolas's own conflict and questioned Ms. San Nicolas's action upon discovering Mr. Smith was a landlord.  Ms. San Nicolas said, "Sir, it is not up to me, it is not up to the Board, it is not up to the executive director.  My training, I was told it is up to HUD to provide a waiver and it is up to HUD to say there is no conflict.  That's what I know and that's my position."
Scared: He's the governor's brother-in-law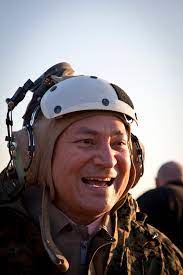 When asked why Ms. San Nicolas did not immediately contact HUD if she thought there was a serious conflict of interest, she contended, "Because I was giving management the opportunity to do it and you also have to understand Mr. Smith is also the Governor's brother-in-law.  The politics around the area, it's kind of scary.  I really don't want to lose my job because I went to HUD and informed them that our legal counsel is a Section 8 landlord.  I'm also just trying to go through the procedure of allowing the director and the Board to do something, do the right thing.  And work with Mark to get a request for a waiver.  That's all I wanted.  That's all I was asking the upper management to do."  Mr. Phillips jumped on that perspective and asked if politics affected her workplace, to which Ms. San Nicolas stated, "I think we're more concerned about the legal stuff here because we didn't want to get in trouble.  We are 100 percent federally funded.  We get audited every year.  I really don't want to be explaining to the auditor why we didn't alert management that there may be a potential conflict.  We were just doing our jobs."  Mr. Phillips inferred that Ms. San Nicolas job was done, having reported it to her superiors.  Ms. San Nicolas replied, "It didn't stop there because we were still paying out monies.  Just because I alerted management, doesn't mean my job is done.  Because he's still coming in trying to sign contracts.  So, my job wasn't done until I know that every money that was paid out was legally done," referring to the HAP contracts.  Ms. San Nicolas reminded Mr. Phillips, "Remember, we have over 2,500 clients and again, most of the time we count on the owner themselves, the landlords, to come forward because they're signing that contract and if anything that pops out that is not right, they should've informed us.  It's not just GHURA's responsibility.  It's also the owner's responsibility because that owner is also signing.  And because Mark was an attorney, you know, I thought he had better judgment.  He would've informed me that he was conflicted, but he kept on signing."
Mr. Phillips kept grabbing for strings with his questioning and asked why Ms. San Nicolas's responses to HUD officials were delayed.  Ms. San Nicolas asserted, "Again, I do not know what you're referring to that took months for me to respond because normally when HUD asks me for something I respond right away.  HUD is our funding agency and for me to withhold information, somebody's going to come after me."  She further stated, "Most of the communication with Mark and HUD and everything is with the director's office and if you look at this email it's also addressed to Millie and the executive director, including Millie, were the ones who were packaging things and responding because at that point they instructed us to leave everything to them."
The government objected to many of Mr. Phillips questions and Judge Ramona Manglona sustained most of them.  Mr. Phillips asked what factors led to Ms. San Nicolas's concern of an appearance of impropriety.  She recounted, "Well, we were really confused because one, the letter from the bank.  First, we got a letter with Mark's name on it and then another letter came, and it didn't have Mark's name on it.  And then the quitclaim deed, I was concerned because of the way it was executed.  One page Glenn Wong signs in, Mark Smith signs on it and then the secretary was the one doing the notary.  We were just concerned.  We wanted those things cleared up because we don't know really what's going on here.  That and the timing of it all."
Mr. Doolittle asked Ms. San Nicolas what the emotional impact was on her, having to go through this drawn-out conflict of interest issue, to which she answered, "It was frustrating.  It made my work harder."  Mr. Doolittle asked, "Did it take courage for you to stick to your guns on this?"  Ms. San Nicolas answered, "Yes…I wanted to be absolutely sure that I was doing the right thing."