It's being billed as the Anti-Corruption Team.
CNMI Democratic Party gubernatorial candidate Rep. Tina Sablan has chosen a teacher to be her running mate.
And not just any teacher; she chose one who has been vocal against corruption for years. Leila Staffler has been so committed to ridding the Commonwealth of cronyism, she left her high-paying job as a principal to run for the low-paying post she now holds as a congresswoman in the CNMI House of Representatives. Indeed, Ms. Staffler's plain-spoken charm and simplicity of manner has shined since she took office. Her pointed words on the floor of the House during the impeachment of Gov. Ralph Torres were piercing, and echoed a growing sentiment among the people: We need good governance.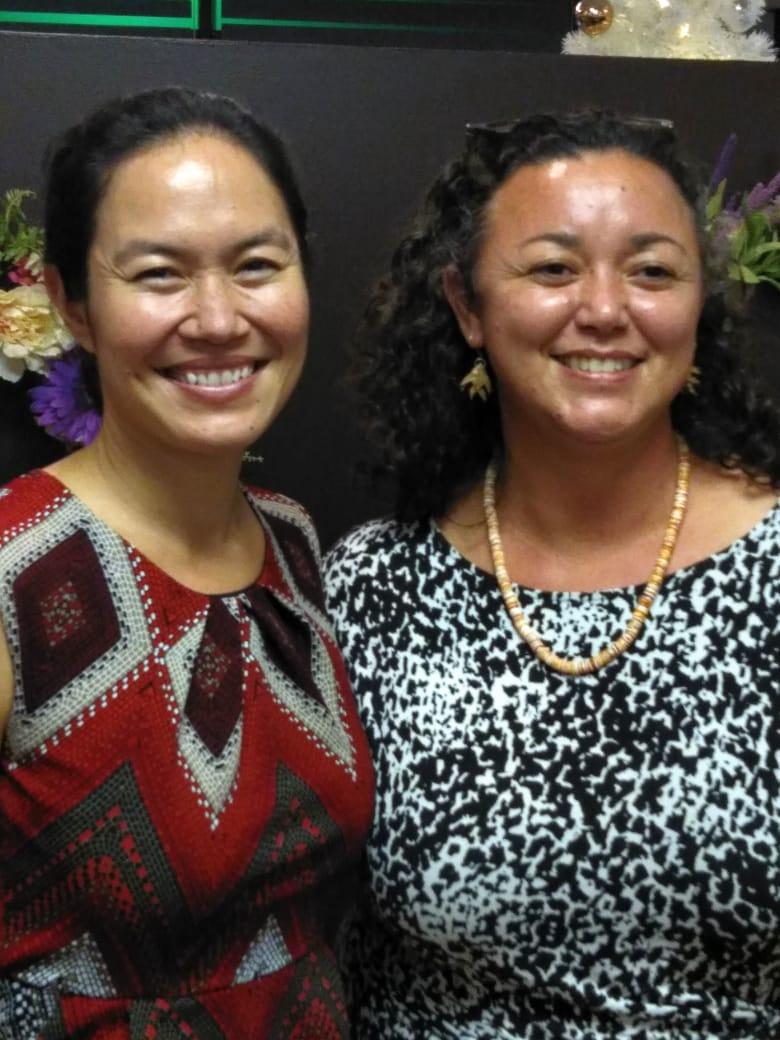 Ms. Sablan Wednesday night announced her pick before her party's executive committee, sources told Kandit. An official announcement is impending.
The Sablan-Staffler team will compete for votes with Lt. Gov. Arnold Palacios and Saipan Mayor Dave Apatang, and Gov. Ralph Torres and Sen. Vinnie Sablan. According to the NMI Constitution, if no team secures a majority (50 percent plus one vote) vote at the November general election, a run off election of the top two finishers will take place.
Both Ms. Sablan and Mr. Palacios have spoken up against the corruption of the Torres regime. Both have publicly declared their friendship with each other and their belief that their campaigns will treat each other with respect and cordiality.