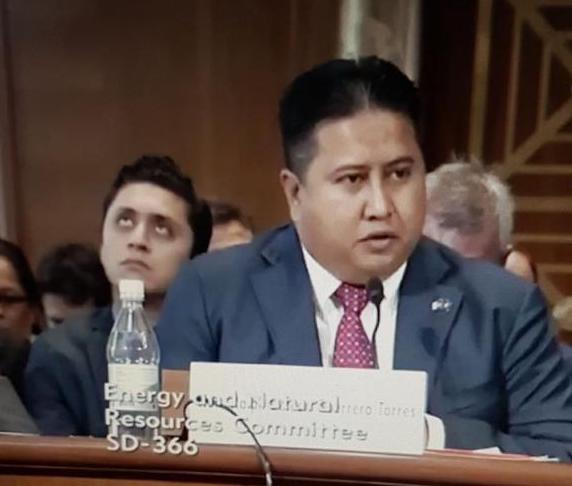 Gov. Ralph Torres's administration has begun firing government employees, who were critical of him prior to the Senate voting against his removal from office.
Multiple sources of information and copies of pink slips show Mr. Torres's cabinet has been firing employees. At least six have come forward to confirm their firings, which they believe are in retaliation for their non-support of the governor.
"The Department of Public Works has elected not to continue your employment and therefore, is providing you with this 60-days Notice of Termination Without Cause," Secretary James Ada wrote on May 19 to one of his employees.
"The Department's decision not to continue your employment is an administrative decision and is not considered for cause," Mr. Ada wrote to the employee.
And this employee isn't the only one.
"Just as I predicted, the pink slips have started being issued since last Friday immediately after the conclusion of the Senate Hearing and after that huddle over that loaded sushi boat," Rep. Celina Roberto Babauta wrote in public note. Ms. Babauta was referring to the Senate's vote of 4-3 to not remove the governor from office for crimes of corruption. The 'loaded sushi boat' was a reference to a picture that went viral of Mr. Torres dining with Senate president Jude Hofschneider, Sen. Victor Hocog, and others, immediately after the vote.
"Terminations have begun," Ms. Babauta confirmed, advising, "For those who have been given their pink slips, whether you are Excepted Service or not, DO NOT RESIGN."
She encourages anyone targeted by the administration to visit or call her office for help.