Brand new trucks, trailer, bush cutters, office equipment to House republicans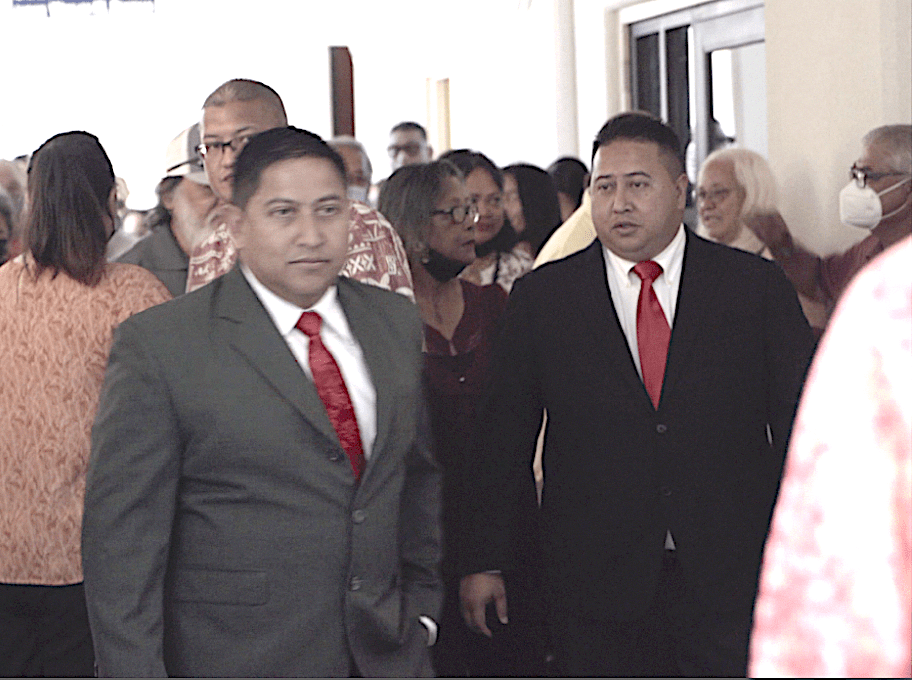 Gov. Ralph Torres left nothing in the governor's chambers for incoming governor Arnold Palacios. Not the traditional desk of the governor. Not a chair. Not even a pen. Mr. Torres reportedly has been transferring government assets to republican office holders over the past week. Mr. Palacios will replace Torres Monday at a ceremony that begins at 10 a.m. at the Multipurpose Center in Susupe.
Mr. Palacios will not even be able to host the multitude of guests and dignitaries arriving on Saipan for his inauguration at the governor's office, because the office's furniture in the guest areas and the conference room have been transferred out.
Documents leaked to Kandit show Mr. Torres making last minute transfers of vehicles and equipment to republicans in the CNMI House of Representatives. The transfers are happening just days prior to Arnold Palacios inheriting the already-beleaguered government Torres leaves behind.
According to the documents, Mr. Torres has transferred to republican Rep. Patrick San Nicolas of Tinian a brand new Toyota SUV, a brand new Toyota truck, and a 2017-model Toyota truck. In a separate transfer document, the governor purportedly has bequeathed bush cutters, a chainsaw, and office equipment to Mr. San Nicolas's office. These assets belong to the Commonwealth government, and until the transfers, were property of the executive branch of the government.
Republican Rep. Roy Ada from Saipan also now has use of a brand new Toyota truck, two bush cutters and a trailer, compliments of a transfer from the governor.
The extent of the governor's transfer of assets ahead of his successor's inauguration will not be known until Governor-elect Arnold Palacios assumes the office Monday.
Legislative representatives have been known to use public funds to purchase, borrow, or rent equipment, supplies, and vehicles for the maintenance and beautification of public areas in their precincts. Their cleanups, recreational area repairs and upgrades, and other activities in their precincts are charitable works; it is not in their job description, and they do not get paid by the taxpayers to provide these services.
Some legislators also lease vehicles to assist them and their staff with the day-to-day duties of representing their precincts and participating in the lawmaking process for the Commonwealth.
Unless the three vehicles, the bush cutters, and the chainsaw Mr. San Nicolas received are sent to Tinian, the transfers of those assets to his office appear peculiar. Mr. San Nicolas represents the people of Tinian. The assets are on Saipan.
Also suspect are the number of vehicles transferred to Mr. San Nicolas's office. As a member of the legislative minority, Mr. San Nicolas customarily should have only one legislative staffer, as Ed Propst, Tina Sablan, Sheila Babauta, and Richard Lizama had when they were members of the minority in the 21st Commonwealth Legislature.