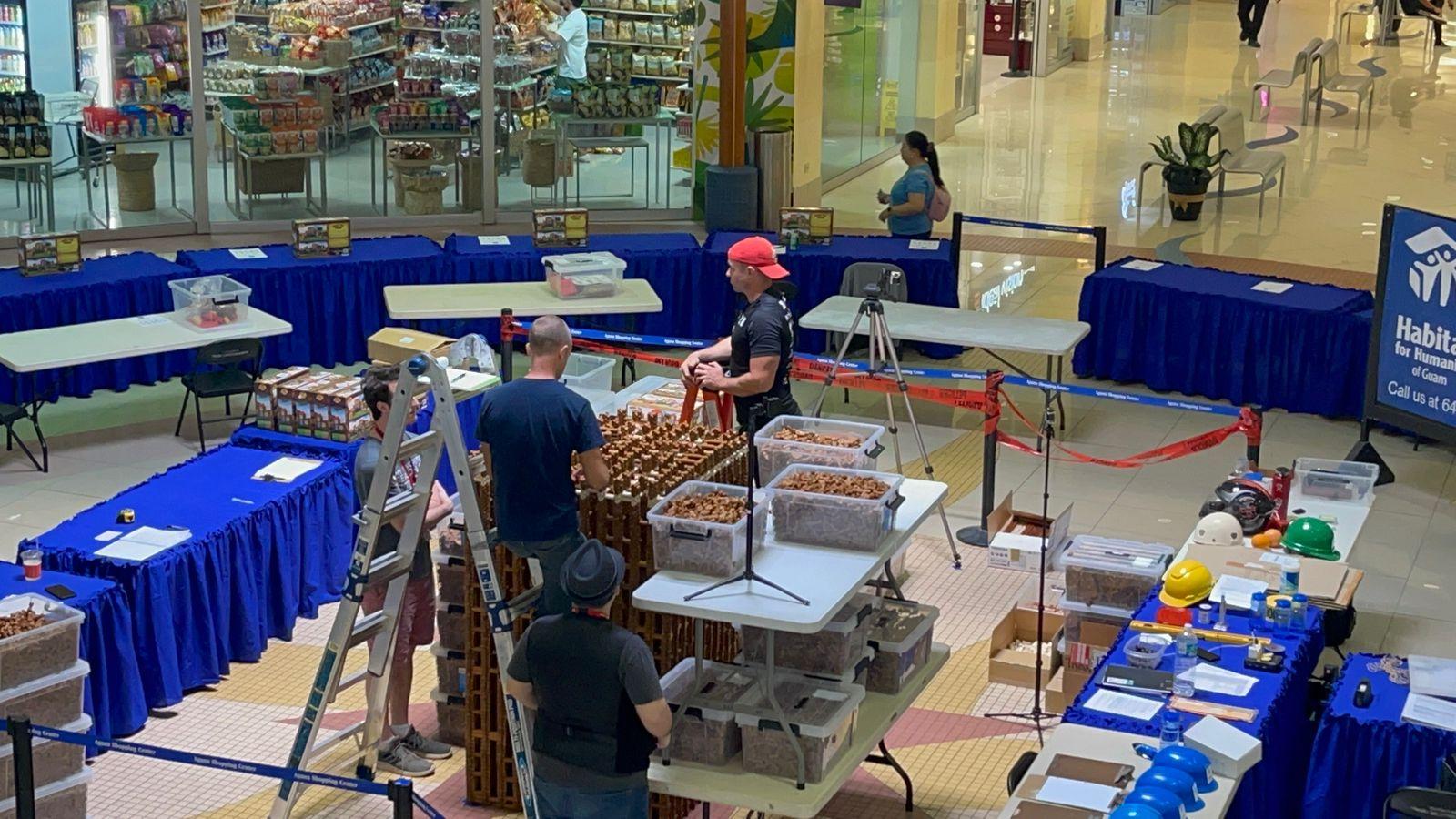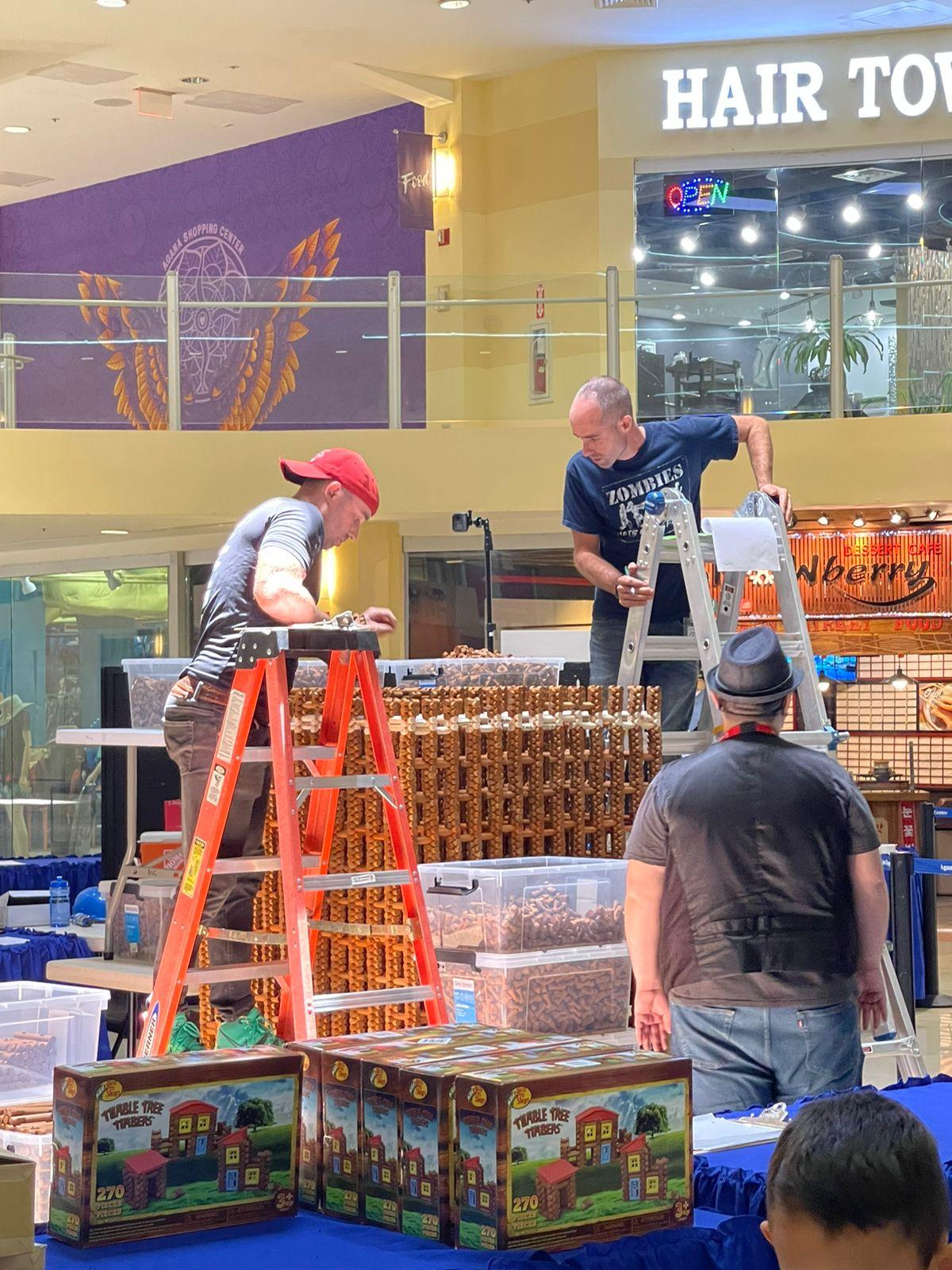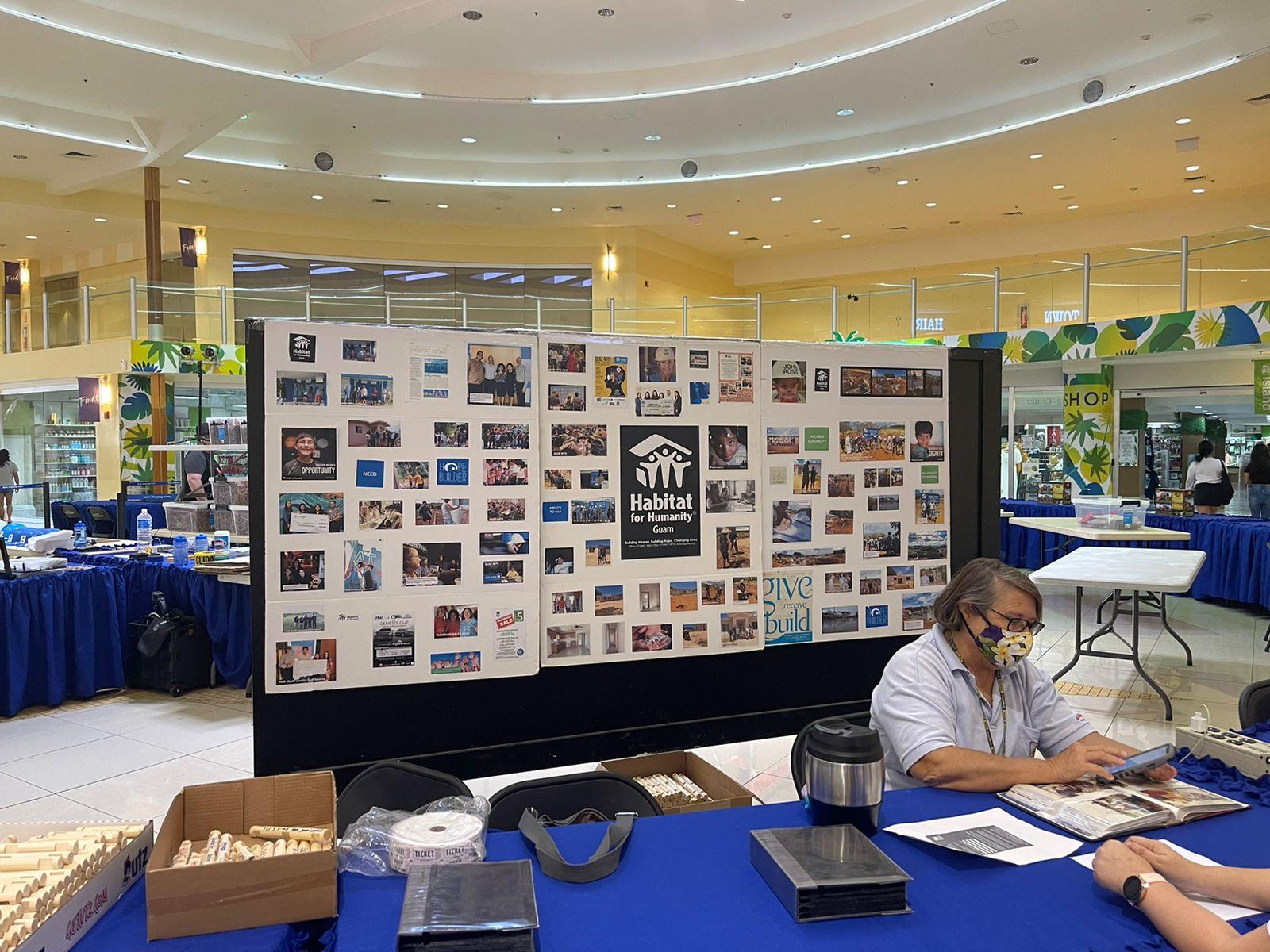 Brandon and Landon Aydlett have teamed up with Habitat for Humanity to raise funds for the non-profit organization's cause.  Inspired by one of the tallest buildings in the world while on a trip to Chicago, the Aydlett twins brought the idea to build a tower out of Lincoln logs to Guam.  Habitat for Humanity volunteer Becky North said of the brothers, "They put this whole thing together in an effort to try and raise money for Habitat [for Humanity]."
The toy timber log structure sits in the center court of the Agana Shopping Center.  The tower is a scaled replica of Chicago's Willis Tower.  Construction began on June 16, 2022.  It is open for public viewing until June 19, 2022.
Ms. North continued, "They've already unofficially broken the first world record they were going for today.  This morning they put in the most logs in a single structure.  So, they passed the current record.  And now they're going for the next record, which is the tallest structure.  So, by Saturday night they'll basically hit the ceiling."  According to the Guinness World Records website, the largest toy timber structure contains 17,503 logs and the tallest tower stands at 18 feet and two inches high.
Since the pandemic, the Habitat for Humanity has lost momentum and is running low on funds.  There are different ways to support the effort of keeping the program running.  People can choose to sponsor a log by visiting https://forms.gle/6zpgnr2vHqBkghXdA, or there is an option to donate via PayPal at https://www.paypal.com/donate/?hosted_button_id=F7FDSXJTUZ4C8.  The community can learn more about this initiative at [email protected].
Habitat for Humanity's website www.habitat.org describes the program as, "a global nonprofit housing organization working in local communities across all 50 states in the U.S. and in approximately 70 countries. Habitat's vision is of a world where everyone has a decent place to live.
Habitat works toward our vision by building strength, stability, and self-reliance in partnership with families in need of decent and affordable housing. Habitat homeowners help build their own homes alongside volunteers and pay an affordable mortgage."