Guam Police Department officers have been working around the clock to bring justice to three young men assaulted last week in a near-deadly riot. And thanks to the help of the public, detectives found and arrested two more of the alleged rioters.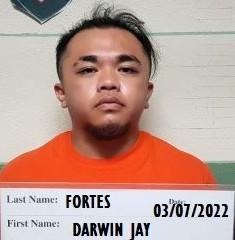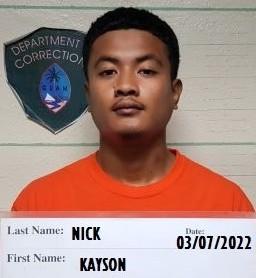 Police arrested Darwin Jay Imbuido Fortes, 22, of Dededo for rioting, aggravated assault, and criminal mischief.
Police also arrested Kayson Nick, 19, of Dededo for rioting, underage consumption of alcohol, and aggravated assault.
This brings the total number arrested in connection with the early morning Thursday assault at the Dededo Skate Park to five. Over the weekend, police arrested Mali Ios, 19, Jame Repwak, 23, and John Joshua, 18, all of Dededo. All were arrested for aggravated assault and rioting; other arrest charges varied among the men.
The riot left three men injured. One lost his eye; doctors had to apply nine stitches to another man's eye at Guam Regional Medical City.
Mr. Ios appears to be the man who recorded a video of the riot that went viral.
"Since the video was shared through social media outlets and the video going viral the suspects appear to be avoiding police for questioning," GPD spokeswoman Berlyn Savella said in a news release Tuesday morning.
It was a member of the community, however, who provided police the information that led to Mr. Fortes's arrest Monday morning.
"At about 9:53 a.m., [GPD's] Community Crimes Task Force received a tip reporting the location of a suspect who was identified to have been involved in the riot," Ms. Savella wrote of the circumstances leading to Fortes's arrest. "Arrangements with officers assigned to Dededo Precinct Command were initiated, and assistance was provided in locating the suspect … at his residence in Dededo, which was reported by a caller."
Police then continued their investigation, and about six hours later arrested Mr. Nick.
All five men were booked and confined to the custody of the Guam Department of Corrections.