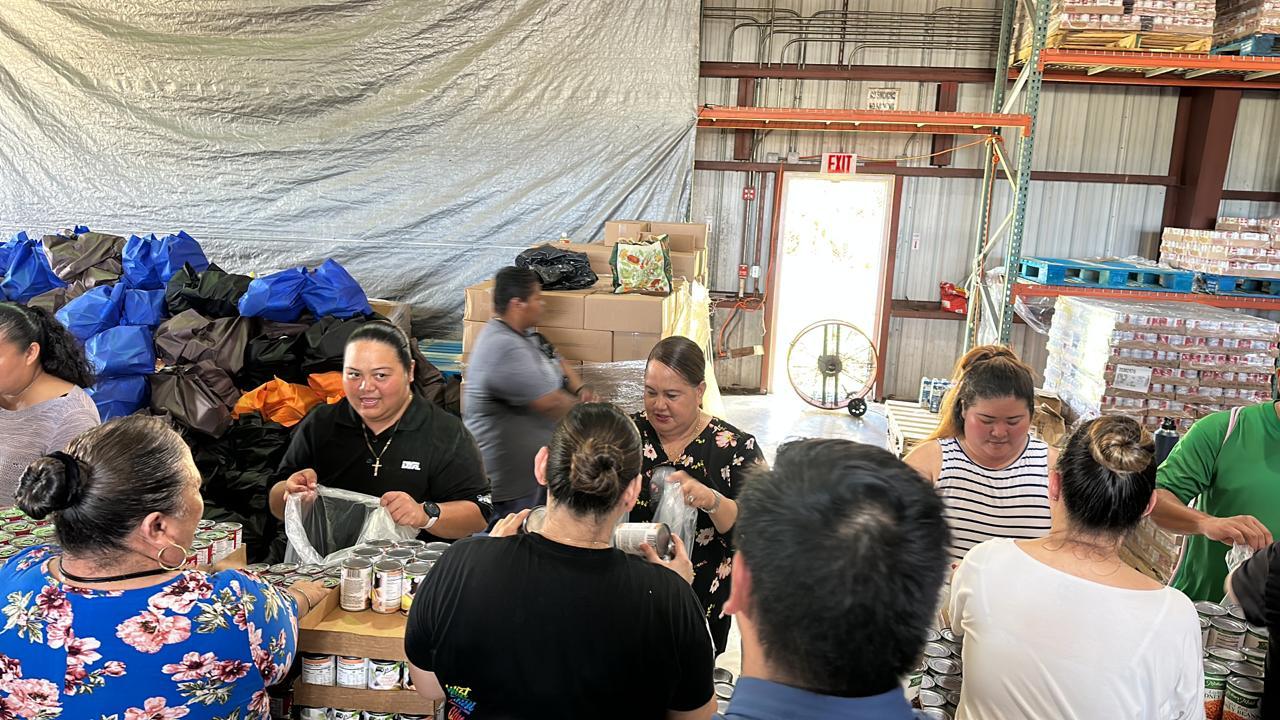 At least two of Guam's 15 senators thus far have been publicly seen contributing to the disaster relief effort. Only days after the storm – on May 27, 2023, Sen. Jesse Lujan helped to deliver food to the Guam National Guard, who have played a critical role in the recovery. The food was donated by Local Jerk owner Marvin Crisostomo.
And over the weekend, Vice Speaker Tina Muna Barnes was seen volunteering with her office on the packaging of food for the needy. Ms. Muna Barnes said she did not want any fanfare, but did ask that if anyone knows anyone in need, who is having trouble getting help, to please reach out to her office.
Unlike disaster relief efforts of the past, Guam's current senators have been relatively quiet and absent, except for their participation in sessions last week to appropriate money for emergency relief efforts.
While one of them campaigned heavily last year that he would gladly stand in the rain behind a bush to show how hard he will work when the people need him most, there has yet to be a public display of assistance for the administration's disaster relief effort except for Mr. Lujan and Ms. Muna Barnes.