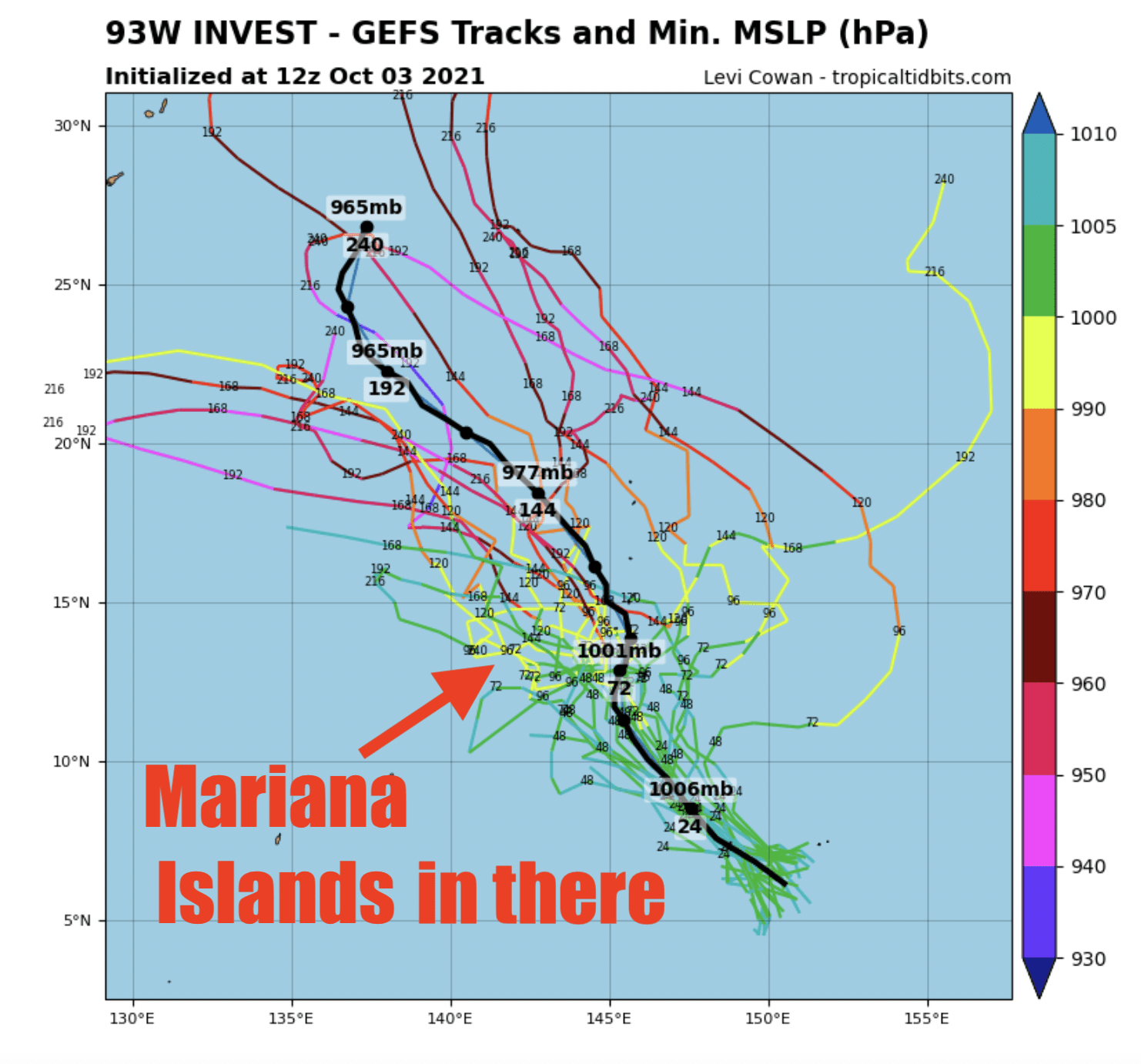 The National Weather Service Guam office is watching a weather system developing near Chuuk, according to meteorologist Landon Aydlett. Mr. Aydlett will be speaking with Kandit's audience live at 8 a.m. today with an update on what he calls a 'player in our weather in the coming days.'
Global models show several possible tracks that will bring the weather system, dubbed Invest 93W for now, over or near the Mariana Islands, if it develops and continues moving in this direction.
According to weather experts, the impending storm is forming well to the south-southeast of Guam, and shower activity has become more concentrated during the past several hours. One forecast states, "Some gradual development is expected during the next couple days as the system moves slowly toward the north-northwest, and it is likely to become a tropical depression as it approaches Guam on Tuesday."
The system is likely to pose a "significant rainfall threat" to the Mariana Islands, according to the forecast as of 6 a.m., Monday.
Kandit will continue to update the Mariana Islands about this developing situation.