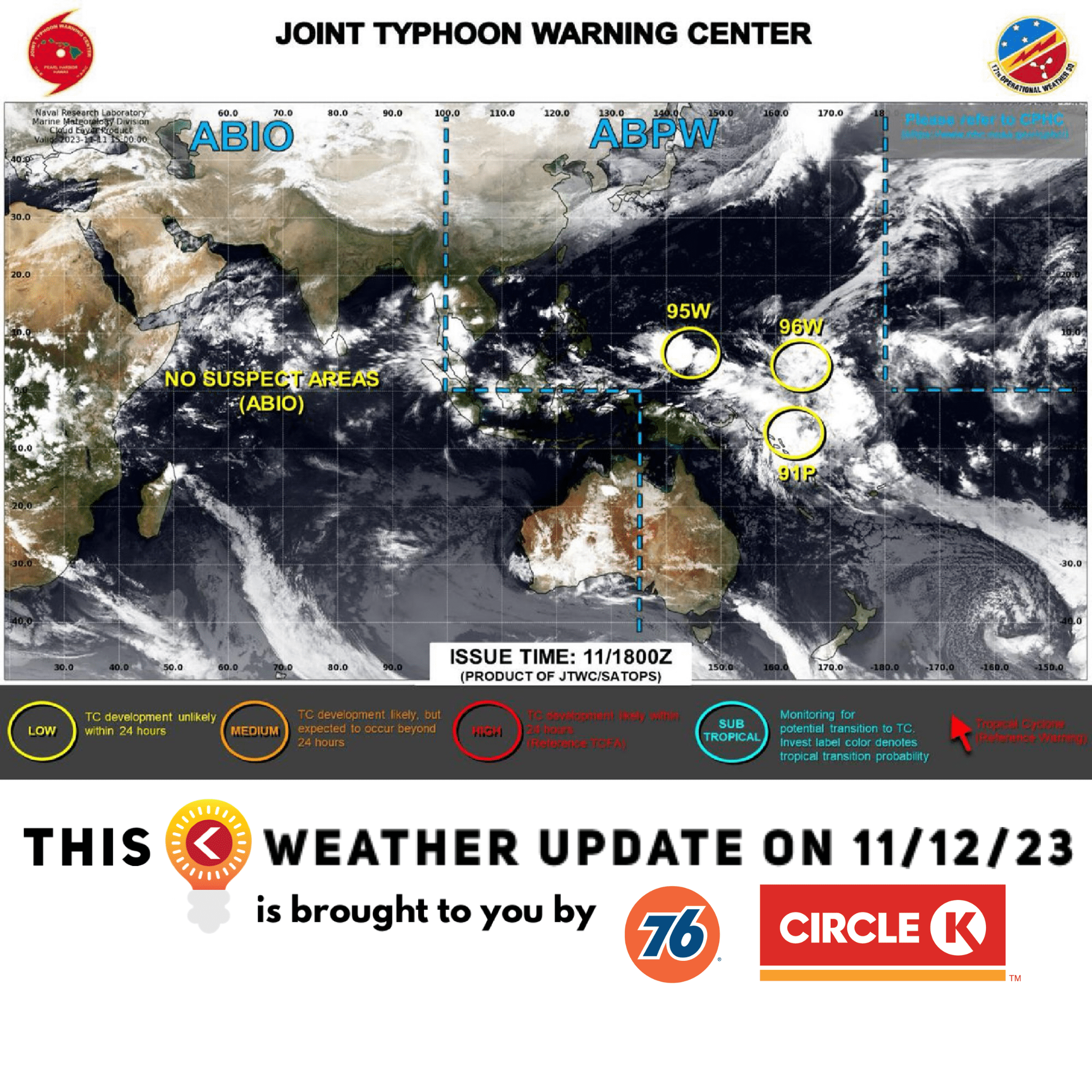 Several areas of disturbance in the region are being watched closely by weather officials.
The National Weather Service is expected to be issuing a public advisory later today on at least two areas of interest for Guam including 95w and 96w.
The Joint Typhoon Warning Center has issued notices on 95W and 96W as well as 91P which is near the Solomon Islands.
Landon Aydlett of the National Weather Service Guam office will be releasing more information on the weather forecast for our region later this morning. Kandit News will bring you the update once NWS has released their latest statement.
"The tropics are coming to life across Micronesia…stay tuned for more information on what could be a busy week for some part of the Micronesia region," Mr. Aydlett said.