The following is a news release from the Guam Police Department: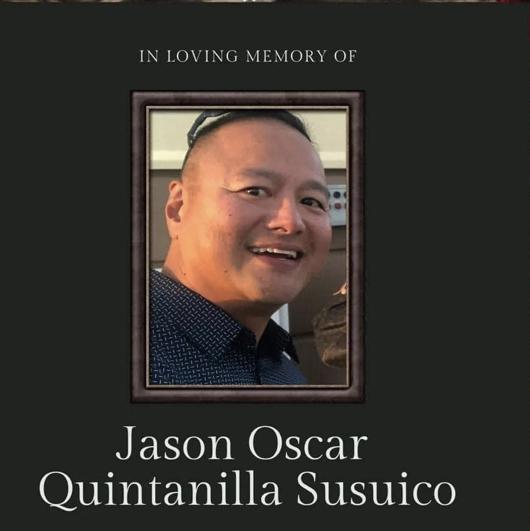 In January 2023, CID Detectives initiated an investigation into the death of Jason Quintanilla Susuico, whose body was found decomposed in the jungles by the Guam Raceway Park in Yigo, and whose death was ultimately ruled a Homicide.
In June, 2023, Detectives met with an informant, who provided information to further this case. The information provided was that the murder of Susuico took place at a residence in Pagat, Mangilao.
Autopsy reports from Dr. Nine identified Susuico's cause of death was due to Blunt Force Trauma.
On July 3, 2023, Detectives made a check of the residence through the information provided by an informant, the residence was occupied and being rented by Cynthia Quinata. Cynthia was located at the residence and subsequently consented to a search of her residence. Prior to the search being conducted Quinata was asked about Justin J Perez relative to a Warrant for his arrest being issued. Quinata informed detectives that Perez was not at her residence.
With the assistance of Forensic Science Division Personnel, a search of the residence was conducted to further the investigation provided by the informant and a substantial amount of blood was located from within an area of the residence consistent with the information provided by the informant. Throughout the course of the investigation, Justin Perez was located within the residence.
Based on the evidence gathered, and in consultation with the Attorney General's Office, sufficient probable cause was found to have been established to effectuate the arrest of Quinata.
Cynthia Rose Quinata, F/CHamoru/Age: 46 of Mangilao, was arrested for the following offenses: Aggravated Murder, Conspiracy to Commit Aggravated Murder, and Guilt Established by Complicity EXECUTION OF WARRANTS Hindering Apprehension (as a felony)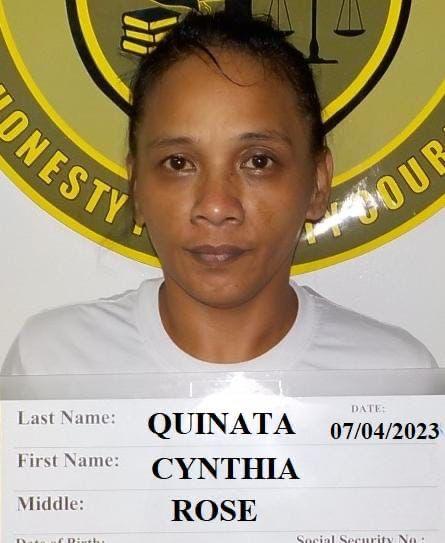 Justin Jay Nededog Perez, M/CHamoru/Age: 34 of Mangilao, was arrested on an outstanding Warrant of Arrest. The details of his involvement in the Homicide were referred to the Attorney General's Office for possible indictment.
The case remains OPEN and remains under Investigation. The arrest reports have been forwarded to the Attorney General's Office for their information. Both, QUINATA and PEREZ were Booked and Confined to the Department of Corrections.