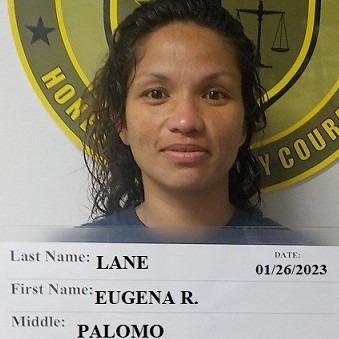 An Agat woman will be spending 11 months in prison after lying to the local administrator of the federal food stamps program that her children lived with her.
As a result of the 39-year-old woman's deceit, according to a news release from the U.S. Attorney's Office, she received $56,271 in fraudulently obtained benefits under the Supplemental Nutrition Assistance Program (SNAP).
Eugena Palomo Lane not only will lose her freedom for nearly a year, she will have to pay all that back in cash on top of a $200 fine.
"Lane admitted to using the SNAP benefits she received for her own personal gain and not for her children," the USAO news release states.
"Federal SNAP funding provides important nutritional benefits to children facing food insecurity," stated United States Attorney Anderson.  "Unfortunately, many children go hungry in our communities.  This prosecution sends a message of deterrence to those who stand in the way of the benefits they deserve."
According to the USAO, Ms. Lane defrauded the local administrator – Guam Department of Public Health and Social Services – from April 2015 to February 2022 in order to obtain SNAP benefits for which she honestly was ineligible.
The news release does not state what Ms. Lane used the food stamps for – or whether she traded any in barter for cash at discount or another legal or illegal commodity.
The 'food stamps' through the SNAP-issued debit cards are federally-funded and run on card machines that cross Guam and state boundaries to complete transactions. Because these transactions were based on fraud and wired to her benefit, the federal government charged and tried Ms. Lane for wire fraud on top of unauthorized use, transfer, acquisition, alteration, or possession of SNAP benefits.
She was convicted of these federal crimes.
People convicted of food stamps fraud can never benefit from the program again.
This investigation was conducted by Guam DPHSS Investigation & Recovery Office and prosecuted by Benjamin K. Petersburg, Assistant United States Attorney in the District of Guam.