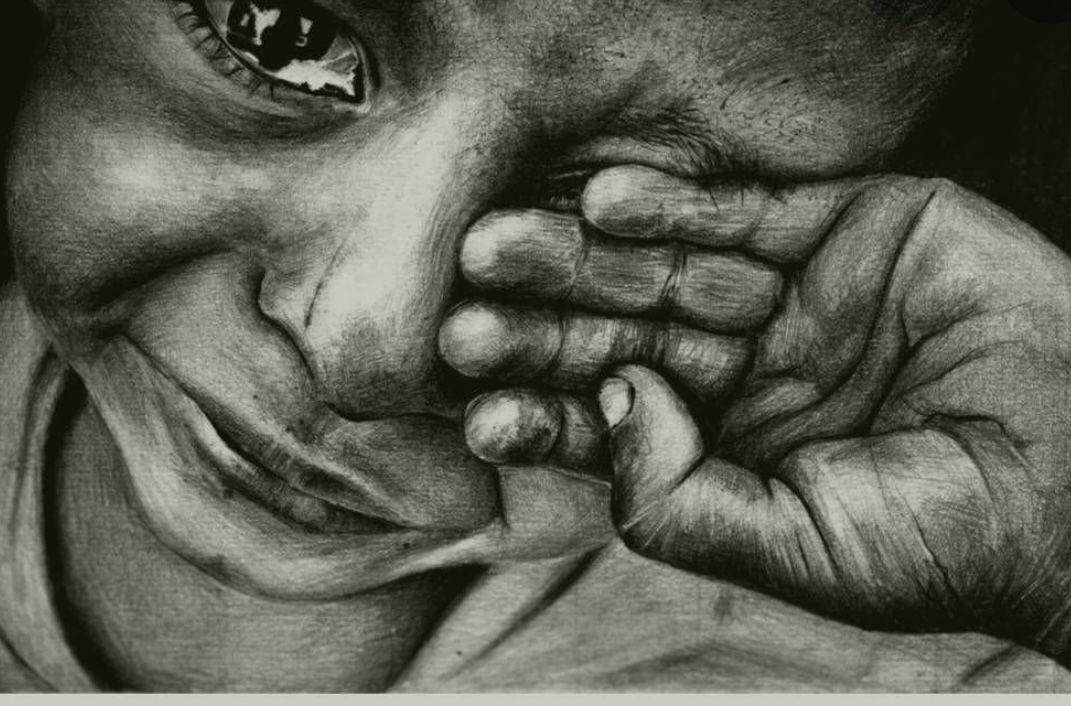 (Author's Note: This story is the first of a three-part series about child- and drug abuse on Guam. Kandit's coverage of the facts about child abuse on Guam are supported by documents filed with the courts and other agencies within the government. It is our hope at Kandit that our reporting of children being abused and the level of these abuses will result in substantial resources being provided to help these children, protect these children and place them in secure and loving homes since the trauma children suffer at the hands of perpetrators will require years of counseling and other behavioral support so that as they get older, they can begin to live peaceful and meaningful lives)
On April 8, 2022 Bethany Taylor, the Executive Director of Harvest House testified before the Guam Legislature about the heartbreaking abuse and abandonment so many children face on Guam. Harvest House is a private non-profit organization associated with Harvest Baptist Church. Reliant on generous donations from our community, for years Harvest House has successfully placed hundreds of abused, neglected, and abandoned children and teens with foster parents so they will have a safe and loving home. 
According to Harvest House's webpage:
"1. As of April 2022, there are approximately 600 foster children on Guam and less than 70 active, licensed foster homes."
"2. The majority of children and teens enter into foster care with nothing more than the clothing on their backs."
"3. Too many foster children and teens end up going to group homes or emergency shelters because there are not enough foster homes
"4. Outside of Harvest House there are no support services for foster parents on Guam, no neutral meeting place for biological parents, foster parents, and case workers to meet, as well as no organized events for foster children to reunite with their siblings."
Ms. Taylor's gripping testimony before senators shed light on an ugly side of our island; one that has marginalized the plight of suffering children and nearly forgotten their existence:
"I plead for people to visualize the faces, the names, and the stories of the abused, abandoned, and neglected children that have no voice. I tell of the significance of their lives and the truth that every child matters."
"Why do I care? When I got the call as a foster parent that there was a failure to thrive 18-month-old baby who was abandoned, did not know how to cry, had no energy to sit, crawl, or even roll, and had disfigured extremities because of rat bites, he mattered to us."
"What about my 3-month old baby who suffered abuse, was shaken violently, had emergency brain surgery to save his life? After surgery, the doctors told the social workers, This child was healthy, but because of the abuse will now have the life of a vegetable. He is cortically blind, has multiple disabilities, and seizures. He had the will to live."
Ms. Taylor's story is one we as a community must not only respond to, but we as a community must be outraged about since child abuse happens daily on Guam and continues as I write this story to all of you. In fact, as recent as October of 2022, one senator said that four children every day are either neglected, sexually abused or physically abused and that 604 children are in foster care. 
Back in April of 2022 it was widely reported that the skull and ribs of a 3-month old baby were broken by the baby's parents. That this innocent baby was taken to Naval Hospital then placed with Child Protective Services. In February of 2022 it was also widely reported that Guam police officers found six children living in a run down shack sleeping. The six children were left alone surrounded by roaches and trash on the floor, no running water and a toilet that would not flush.
Just two days ago Kandit reported on two men who were charged on allegations they violently tortured a little boy. We posted a declaration filed with the Superior Court by an assistant attorney general that the child allegedly was burned with a torch and that the child's uncle allegedly used a knife to open the wounds. The declaration also states the uncle was amused to watch this little boy cry as he hurt the boy with a torch. 
On July 27, 2021 at 6:15am, an off-island youth and family newsletter reported a Guam Child Protective Service official saying that the agency had 15 workers, 4 investigators and five social workers in the case management unit. Kandit is now looking at this agency's staffing pattern and budget with a commitment to report further. 
Do Our Neglected and Abused Children Matter?
Just days ago Kandit published and article titled "GMH Paying Vendor Millions for Work Done By Someone Else." (See: https://kanditnews.com/gmh-paying-vendor-millions-for-work-done-by-someone-else/). Part of that investigative report exposed that a vendor with close ties to the governor made away with $3.4 million in one fiscal year of money Guam Memorial Hospital would have collected without that vendor's help. $3.4 million would go a long way to helping children in need of homes and services. It isn't their fault they aren't All In. They can't afford to be. They can barely afford to live.
We challenge the governor and administrator of GMH to demand that every penny paid to this vendor be returned with the funds, then provided to Child Protective Services and Harvest House. The healing of our abused children has to start happening now.