We have spent the past decade lamenting the cascade of lawlessness that has gripped our homes, neighborhoods, workplaces, and tourist district. That lamentation became a worry so great, Home Depot must have made a killing off Ring devices. That's not to mention the fact that thousands of home windows have literally not seen the light of day because typhoon shutters now cover them to keep thieves out more than the elements.
For years many of us complained that the government wasn't doing enough to bring law and order to this town of increasing lawlessness. Well, last November we turned those complaints into action and elected an attorney general known very much for his brazen tactics and complete disdain of lawlessness. And now, because once a month he spends a few thousand bucks in public resources on one of those brazen tactics, some of us are complaining.
The chiller in the DNA Building is set to Antarctica. So, our office is colder than Lindsey Graham's smile at a Thanksgiving brunch for the needy. Any time my co-workers complain about how cold it is and tell me to ask building management to turn up the thermostat, I say, "Shut up. We don't want the darn thing to break and for it to get hot af like in public school classrooms. Put on a sweater."
Too cold is better than too hot. Too much attention on the criminals at a time when Guam is suffering from their rebukes is better than the free-for-all we've been used to.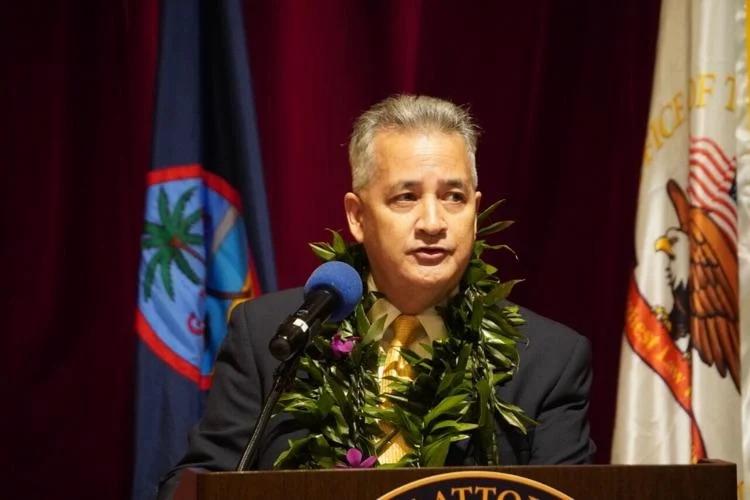 Douglas Moylan has a flair; and those billboards which have plastered the faces of people convicted of murder, rape, drug trafficking, and that now display those deported because of criminal convictions, are at the upper echelon of that panache. Sure, I see the argument that the money spent on the signs could be spent elsewhere. But what goads me is the hypocrisy of those who complain about that and have nothing to say about the governor spending hundreds of thousands of dollars on ornate doors and windows that replaced perfectly fine doors and windows at Adelup.
As a taxpayer, I'm fine with Mr. Moylan spending a few bucks to reinforce in the citizenry his assurance that he's leading the charge against lawlessness. Will  it cause someone to think twice before committing a crime? I don't know; probably not. But it sure gives me hope that with a criminal world that up until recently had no reverence for criminal justice, a new sheriff has come to change things.
Look at all the quick criminal convictions for violent crimes ranging from murder to rape to child abuse to armed robbery. Look at the renewed focus on victim outreach. And it isn't just a shoot-now-ask-questions-later approach. Mr. Moylan's prosecutors have looked at cases given to them by police and dropped charges when the evidence wasn't compelling for a case. That's their job, I know. But take a look at the Nakita Aguon DUI and Nicholas Moore assault cases that the last AG started and you begin to wonder where the probable cause was to bring those charges. I digress.
Criminal justice on Guam was a mess. Strike that. Is a mess. But Mr. Moylan has a zeal for, and sometimes is overzealous in, cleaning up that mess. He hasn't done anything to suggest he's crossed any line. In fact, he's doing the job I thought he would do.
What I'm hoping to see are more indictments followed by convictions for public corruption. Because that's the billboard I want to look at every day. I want to be reminded that there are people we elect who keep our best interest at heart, and that includes going after the people who screw us through our own government.
I want to see pictures of dirty cops who've been busted by this AG, taken to trial, and convicted for their police corruption. There already was one, who was featured on the drug offenders billboard, albeit not for his previous police corruption conviction.
Billboards or no billboards, in the grand scheme of things it doesn't matter to me. Just as long as the message is coming across clear that the guy at the top of the local law enforcement apparatus is cleaning our town.
And, anyway, those billboards provide far more public value than those ugly political signs candidates put up every two years.