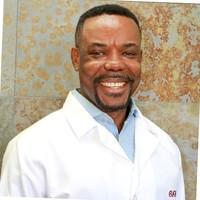 Last week Friday, the Office of the Attorney General (OAG) filed a misdemeanor criminal sexual charge complaint against Dr. Ugochukwu Enyinnaya Akoma, alleging he forced a victim to touch his groin over his clothing and then rubbed her genital area.
A judge reviewed the complaint, found probable cause that Akoma committed two counts of Fourth Degree Criminal Sexual Conduct as a Misdemeanor, and issued a summons for Akoma to appear and formally answer to the charges. Judiciary of Guam marshals served Akoma his summons this morning.
In cases where misdemeanor charges are present without any felony offenses, and the alleged incident was reported any time after a 48-hour window outside of the alleged incident, the OAG may file a criminal complaint directly with the court for review.
If the court determines the complaint establishes probable cause that a crime was committed, the court then orders the defendant to appear and answer to the charges.
The statute of limitations for misdemeanor offenses is one year. In this case, the OAG reviewed all evidence and filed the complaint case against Akoma within the period allowed under Guam law.