The problems facing Guam Memorial Hospital are comprehensive, yet easily defined. So is the solution: Privatize it. If you want to settle the argument in your head for or against that proposition, I challenge you to do two things:
First, walk into the entrance of Guam Memorial Hospital.
Then, walk into Guam Regional Medical City.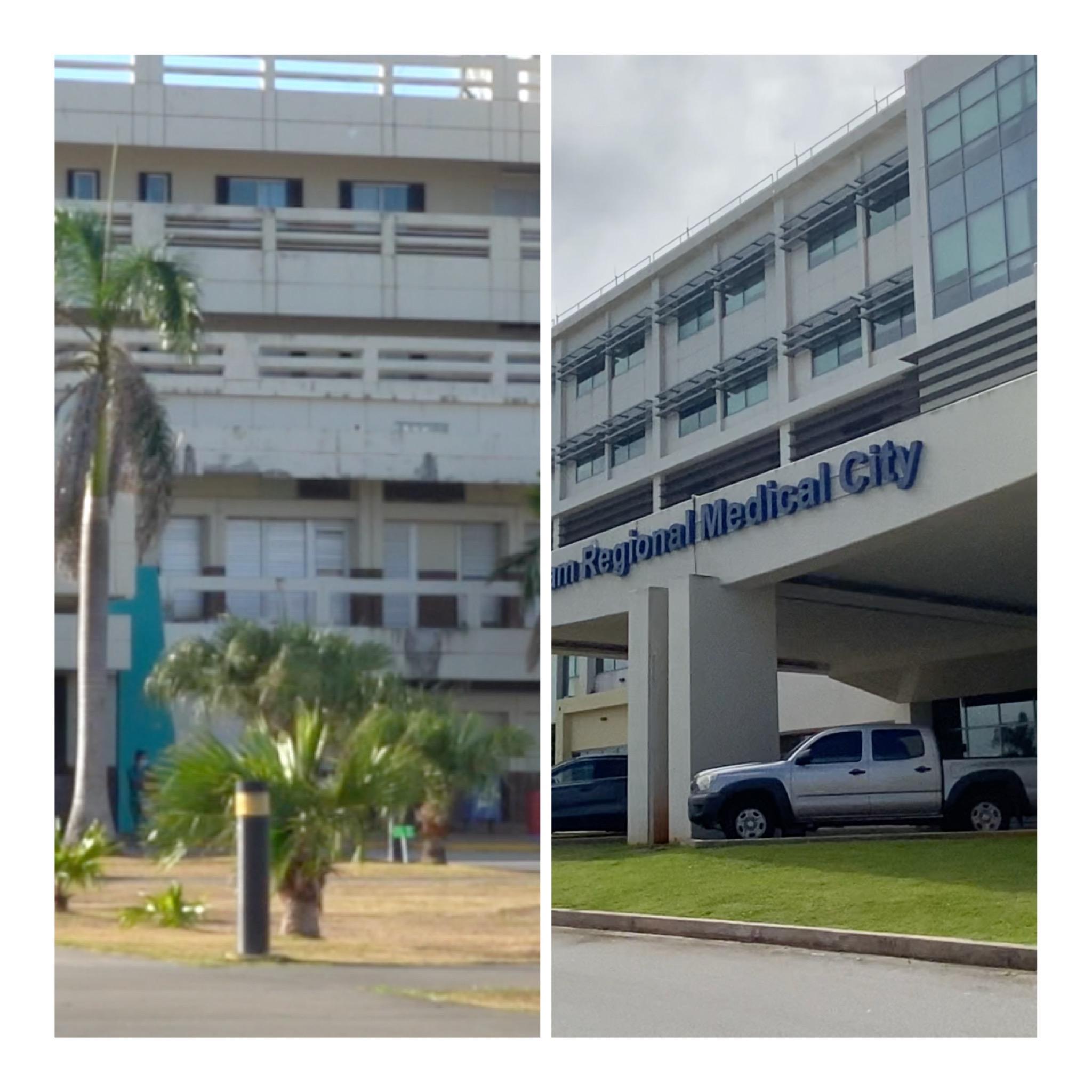 You don't have to go further than the entranceways, unless you want to waste your time. Everything else at GMH sucks just like the entrance. Everything else at GRMC is as nice, modern, and a place you feel will care for you, as the entrance.
No matter how much money we put into that burning pit we call GMH, the problems persist. From the risks of patient care through malpractice to the dangerous facilities, lack of supplies and equipment, and its perennial cash shortage, GMH is a vortex of mismanagement.
And privatizing the only public hospital won't abandon medical care for anyone. You can walk into the GRMC emergency room any time you want and complain about some problem, and they can't turn you away. It's the law. And guess what? Even their parking lot is better the GMH's.
What GMH used to offer as a perk of being a public hospital no longer exists: Transparency in its financial records. For the past 15 months, the Leon Guerrero-Tenorio administration has removed online access to its financials, and hospital management refuses to answer the simplest of questions about its operations.
Privatizing GMH also solves two other major problems.
First, we won't need to take out a billion-dollar loan for Gov. Lou Leon Guerrero's grand government-run-to-failure medical campus. Second, there will be no more fighting between the governor and senators about who can do what when it comes to the politics of a public hospital.
No public hospital, no hospital politics. It's a win win all around.
Bonus: We won't have to hear Ms. Leon Guerrero shrieking ever again about her "Organic Act authority."
That's the same authority that gave her the right to squander hundreds of millions of dollars in federal pandemic funds on enriching sole-sourced contractors associated with her administration and business interests, and on government hand outs tantamount to election-year bribery. Meanwhile, GMH continues to deteriorate; all under her watch.
What we truly need around these parts is a governor with far less power, and a system of governance that demands and yields accountability. Take away the public hospital, and there's no longer a need to fund it. Take away that expenditure authority, and you reduce her and succeeding governors's power tremendously.
Have we not learned lessons from the extraordinary power she abused via the Emergency Health Powers Act during the prolonged Public Health Emergency?
She literally threatened to commandeer private clinics, designated them as testing sites, spent hundreds of millions of dollars on everything from government pay raises to golf carts, and didn't compensate those clinics a penny for their service in the midst of the pandemic.
She is not the kind of person who should have that kind of power. No one should.
She is not the kind of person who should be running a hospital. Why is the government even in that business in the first place?
We have a model that has shown us a private hospital can and does serve all people in need. GRMC was the creation of a private, non-profit enterprise that saw a need, then developed from that need, with private capital. It is accredited, well run, well maintained, and by-and-large, provides medical services nationally recognized and with fewer errors than GMH.
As senators debate the current political question of whether to slam the brakes on the governor's Eagle's Field lease for a medical campus, we ask that they take an expanded view of the topic. Don't just ask whether we should build a new hospital at Eagle's Field. Ask whether the government should be in the hospital business at all.
And as senators prepare to consider Sen. Chris Duenas's Bill No. 7-37, which will restrict the governor's authority during future public health emergencies against violating civil liberties, please remember that she and the general public owe a debt of gratitude to the private clinics that became victims of her power lust and mismanagement.
Governors should not run hospitals, and they shouldn't have the power to take property away in the name of one. Our governor can't even run a swimming pool in Agana.