Guam Memorial Hospital has not replaced its electrical distribution panel system four years and two engineering reports after local officials were warned to do so. 'We don't have the money' can no longer be the excuse for this failure, as hundreds of millions of dollars in federal discretionary funds remain unspent.
In a July 11, 2018 GMH news release, GMH administrators warned of a "potential electrical distribution panel failure because it is more than 43 years old — almost three times it's useful life."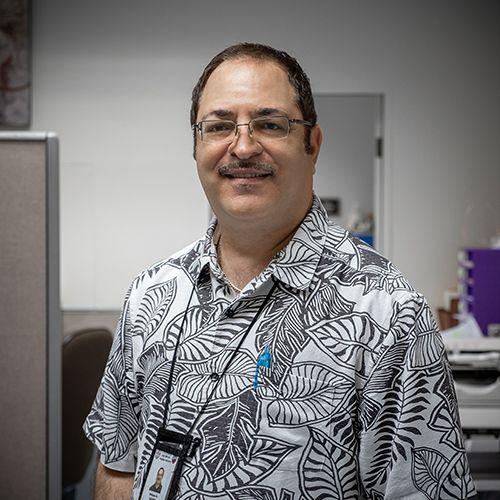 In August of 2018, then-GMH chief planner William Kando the hospital's electrical distribution panels must be replaced. He said it was urgent. Kando was quoted in an August 1, 2018 Guam Daily Post article as saying that "replacing the electrical distribution system is now GMH's top priority."
On April 8, 2020, the U.S. Army Corps of Engineers published a facilities condition assessment citing serious life safety concerns about the electrical distribution system. Here are pertinent excerpts from that report:
"Main Distribution Equipment In Poor Condition and Inadequate for Hospital."
"Age-The fundamental components of the electrical distribution system are far beyond their reasonable life span. The Main Switchboard 'MS' and much of the other electrical equipment in the Power Plant area are over 40 years old."
"Code Violations-In the Power Plant area in numerous locations, old electrical equipment no longer in use is still utilized for routing feeders to new equipment…Many of these installations violate electrical code, and they could be overloading the equipment to which they are connected."
That includes equipment used in the medical and life-saving care of patients.
"Eminent danger that can be life threatening for patients"
In a July 11, 2018, EMCE Consulting Engineers statement signed by its Senior Principal and Professional Engineer Vic Reyes Jr., he wrote in part the following:
"Given the current conditions of GMH's electrical system, they have been lucky that no major disasters have occurred, but danger is imminent. The Main Electrical Distribution Panel Replacement Project will address the hospital master plan, modernize the electrical system to be compliant with current code, increase system reliability, eliminate the eminent danger that can be life threatening for patients, and allow the hospital to continue to grow to meet our community's needs."
So where is GMH with fixing this life threatening situation today, nearly four years later? Less than two weeks ago, Kandit asked GMH's spokesperson "Has the electrical distribution been replaced since the August 8, 2020, U.S. Army Corp of Engineers report? The following was her response to this question:
"GMHA has a managing partnership with GPA to assess and maintain GMH's main electrical distribution panels and sub-panels on an annual basis. This will be the case until move to the new one."
GMH's infrastructure that runs through its walls and leads to the outlets that power the equipment that keeps people alive has yet to be replaced. This is despite repeated warnings, and real funding sources more than adequate for this renovation to happen.
The good news is that the Leon Guerrero administration is beginning to put money where so many people's mouths have been; but it's simply not enough, and it's taking too long to happen. For instance, GMH spokeswoman Mai Habib has confirmed Gov. Lou Leon Guerrero has committed $1.5 million for needed renovations, and also has funded the demolition of the condemned Z-wing.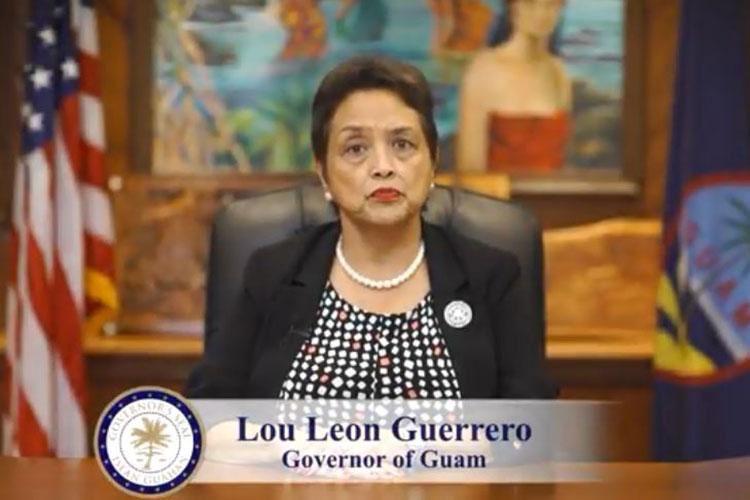 Asked whether the governor will be providing the $21 million the U.S. ACE cited GMH needs to undertake immediate repairs and replacements, Ms. Habib wrote:
"Yes. There are many projects/repairs from the ACOE report that GMHA is undertaking, which are funded through Governor transferred funds. These include the hospital's HVAC system upgrades to include both A/E Design and Construction Phases as well as one-to-one replacement of Air Handling Units, and Maternal & Child Health Furnishings, Fixtures and Equipment (FF&E)."
GovGuam fails to provide funds
According to Ms. Habib, the hospital administration has asked the Guam Legislature for tens of millions of dollars to make needed repairs.
"In the FY 2020 budget, GMHA made a $57 million CIP request, however, that was not given to us," Ms. Habib said. "The legislature appropriated $10 million a year or so back however, that money was not received by GMHA."
That $10 million was an appropriation from senators, led by Speaker Therese Terlaje. Ms. Terlaje has repeatedly asked Adelup where this money is for GMH, and has yet to receive a response. And while the speaker has followed this $10 million issue, she has no idea what GMH officials are talking about with regard to the supposed $57 million CIP request.
"In FY 2020 neither the Governor nor GMH specifically requested for CIP funding (I asked this during budget hearing to be sure) but GMH attached a list of CIP projects in its documents," Ms. Terlaje said. "Based on that exhibit, I added a $10M appropriation in the FY20 budget for the top three CIP projects, which the hospital has never pursued from the Governor and the Governor did not give it in FY 2020. I included in the FY 21 budget that the $10M for CIP be carried over for use in FY 2021 as well. It was never requested by GMH nor given by the Governor to GMH. In FY21, FY22, and FY23 neither the Governor nor GMH asked for CIP funds as part of its budget request.
"For your information, FY 2020 Governor request for GMH was $25.4M ; GMH request was $25.8M; Actual FY 2020 appropriation was $28M; Plus $10M for CIP which they ignored. FY 2021 Governor request for GMH was $26.5M; GMH request was $29.2M; Actual FY 2021 appropriation was $28.7M; Plus $10M for CIP which was a carryover from FY 20 budget act which again was not released."
Federal funds can cover costs
Despite the lack of local funds flowing into GMH for its capital infrastructure woes, the governor has had a pot of nearly $1 billion in CARES and ARPA discretionary funds to use for hospital CIPs. More than $400 million of these funds reportedly remain unobligated, with the governor committing about $300 million toward the construction of a new medical campus in Fadian.
Governor, the buck stops with you. You have the power and the means to release this $57 million GMH says it requested from senators for its CIPs. This is a viable solution, and it can be accomplished now. Please, take this action.