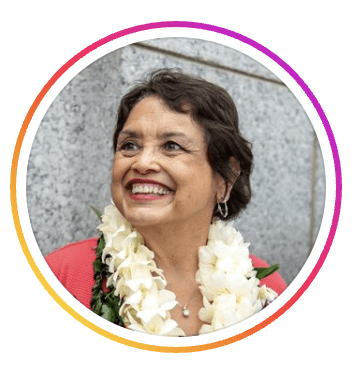 By Lou Leon Guerrero
Local government can do many things, but it can't do everything.
At its most basic level, the role of government in a free market is to ensure fair competition protected by the rule of law, provide the stable physical and social infrastructure with which to do business and correct extremities that can occur in a market completely free of responsible regulation.
But that ideal, while great in a classroom, is of little comfort to those trying to make ends meet.
The reality is that there are times, economically speaking, when we are Guam, and there are times when we are Guam, USA.
And when we import 90% of everything we consume, inflation around the country or throughout the globe means inflation becomes very real in Guam.
That's true–whether it's surging oil prices because of a war in Ukraine or choked supply chains out of China.
For this reason, The federal government, not our local one, combats rising inflation through a combination of monetary policy—controlling the amount of money in supply and fiscal policy—controlling the amount of money spent at a national level—neither of which we control.
So what can we do?
To the greatest extent practical, the role of local government is to lessen, wherever possible, the burden of a global economic storm. That means increasing the possibility of more skilled employment or directly subsidizing the needs of working families.
For us, this meant initiatives that resulted in the following:
•90% of all businesses pay a lower local tax rate under the Leon Guerrero-Tenorio leadership
•Expanding access to healthcare by working with Federal Partners to increase the Medicaid cap from $18M to $126M and to lower the level of local matching funds that are required
•Expanding free childcare to working families formerly deemed ineligible by adjusting income limits so that more people qualified for this help
•Continuing the largest Registered Apprenticeship Program in America per capita, giving residents opportunities to pursue skilled training to qualify for and secure high-demand jobs
•Offsetting the rising cost of power by creating and extending electricity credits for every ratepayer
•Issuing over $100 million in direct aid to businesses in multiple rounds of small business grant assistance, the most recent being LEAP
•Paying individual tax refunds in weeks without borrowing—faster than any other Governor in recent memory
•With self-insurance premium rates, maintaining or, in most cases, decreasing the cost by 18-22%
•Increasing wages for government employees to support recruitment and retention efforts
•And as a result of financial stability and surplus for the past three fiscal years, our government can now provide more public services
No local government can change the nation's monetary policy or combat the greed of oil companies reporting record profits as Americans suffer.
But we are using the available tools to help working families get through it. And together, I know we will.
——-
Lou Leon Guerrero is the governor of Guam.
——-
Ms. Leon Guerrero submitted this article in response to Kandit's questions to her: Is it the government's job to get people work opportunity and to lower prices? What role does the government play in bettering the economy?