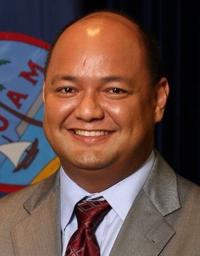 At its January 2022 regular board meeting, the Guam Education Board approved an overall performance rating for Superintendent Jon Fernandez of 4.4 on a 5-point scale, which is equivalent to "Above Satisfactory." The evaluation covered the period from July 2020 to December 2021.
The Guam Education Board (GEB) conducted the Superintendent of Education 2021 Performance Evaluation earlier this month, pursuant to the requirements of 17 GCA §3103 as well as the Superintendent's employment contract. The Superintendent's duties and responsibilities are stipulated in law and formed the framework for the annual evaluation. These duties and responsibilities were considered in the Board's development and approval of the ten items included in the Superintendent evaluation tool. 
Each of the voting GEB members independently rated the Superintendent's performance after reviewing the Superintendent's self-appraisal, which was submitted prior to the Board evaluation. The Superintendent was also afforded the opportunity to respond to questions or comments from individual board members. Board members utilized a 5-point scale, where 5 translates to a score of "Outstanding" and 1 translates to a score of "Unsatisfactory." Dr. Zeni Napa Natividad, the GDOE Administrator of the Research, Planning and Evaluation Division (RPE), collated the ratings and prepared a one-page summary sheet that depicted each GEB member's individual rating and the average rating per item. The summary sheet does not reveal the names of the GEB members.
"I am grateful for the Board's continued confidence and support of my leadership and of the hard work of my management team and our employees throughout the department," said GDOE Superintendent Jon Fernandez. "Our goal, looking ahead, is to persevere through today's challenges and to keep focused on our mission to improve the wellbeing and success of our island's children. Working together, I think we have done a good job navigating this pandemic, reopening schools for teaching and learning, and keeping our stakeholders informed, but I know we can always do better."
"We want to thank the Superintendent for his leadership and collaboration with the Board," GEB Chairman Mark Mendiola said. "During this pandemic, he has had to make a lot of tough decisions, but he has done so by keeping us informed, gathering community input, and ensuring we take into consideration the impacts on students, employees, and families. We are there to support him and our department, and we look forward to continued progress."