Guam, U.S. bases near Taiwan among focus points of growing China-U.S. spy operations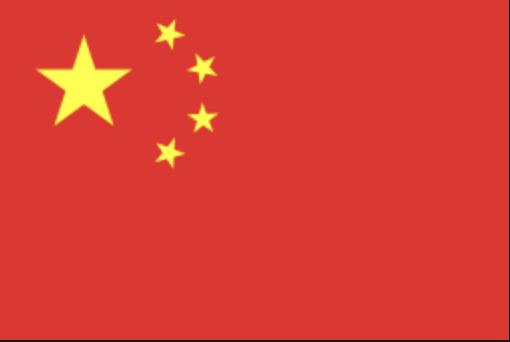 U.S. military bases on Guam and Hawaii were the targets of a spy balloon that eventually went adrift and was shot down over the continental United States earlier this year. And while the Chinese military kept President Xi Jinping in the dark about that operation, Mr. Xi clearly is behind the much-larger race with President Joe Biden as the two countries try to find each other's secrets.
This is according to a September 17, 2023, article in the New York Times, In Risky Hunt for Secrets, U.S. and China Expand Global Spy Operations, by Julian E. Barnes and Edward Wong.
Their article states both nations' spy apparatuses have grown tremendously, both aimed at each other, and both aimed at answering "the two most difficult questions:"
What is each leader of the rival nations thinking and intending to do?
What are the military and technological capabilities each have at their disposal?
To get answers, according to the Times, China is developing a network of spies within the United States and its territories.
"The F.B.I.'s counterintelligence task forces across the nation have intensified their hunt for Chinese efforts to recruit spies inside the United States," the Times articles states. "U.S. agents have identified a dozen penetrations by Chinese citizens of military bases on American soil in the last 12 months."
The article does not state whether Andersen Air Force Base, Naval Base Guam, or Marine Base Camp Blaz were among those infiltrated.
Social media is a battlefront for these operations as well. And, according to the Times, LinkedIn particularly is used by Chinese agents to try to recruit assets in America.
"Responding to that threat, federal agencies have quietly opened or expanded their in-house spy catching operations," the Times article states. The F.B.I. has opened thousands of investigations throughout the country on these spy networks, with active cases in every one of its 56 field offices.
Guam and the CNMI are covered under the F.B.I. Honolulu Field Office.
A recent rash of attempts by Chinese nationals to enter Guam by boat from Saipan has led to several arrests and federal court cases. The September 13 arrest of 14 nationals was made by Homeland Security Investigations. According to the criminal complaint about the man who orchestrated that attempt, the nationals – all of whom were residing in the CNMI beyond parole authority – were seeking higher wages on Guam.
It is noteworthy that, according to the public documents in that case, the F.B.I. does not appear to be involved. However, another case in 2019 ties allegedly corrupt politicians and businesspeople in Saipan to activities of the Chinese Communist Party.
In early November that year F.B.I. agents raided the office and home of Ralph Torres, who then was governor of the Commonwealth. They also raided the office of his brothers' law firm, and some of the offices of Imperial Pacific International CNMI LLC. IPI CNMI is a subsidiary of Imperial Pacific International, a Bermuda-based company registered in Hong Kong with direct ties to the CCP.
Among the alleged violations of federal law cited in the application for the search warrant in those raids was Foreign Interference in a United States Election.
Prior to that, Bloomberg published an investigative report that accused Mr. Torres and to a lesser degree Eddie Calvo, the former governor of Guam, of hosting an inaugural party and political fundraiser for former President Donald Trump. In attendance were members of the CCP.
"They're going after everything," the F.B.I.'s director, Christopher Wray, told the Times. "What makes the [People's Republic of China] intelligence apparatus so pernicious is the way it uses every means at its disposal against us all at once, blending cyber, human intelligence, corporate transactions and investments to achieve its strategic goals."
According to the Times report, the F.B.I. investigations "involve attempts by Chinese spies to recruit informants, steal information, hack into systems and monitor and harass Chinese dissidents in the United States."
This is among the reasons Arnold Palacios, the CNMI governor, has instituted a hard pivot from Chinese investment and tourism, which has arrested the CNMI economy since the long gone days of the garment factories.
In remarks to the House Natural Resources Committee that held a hearing on Guam August 24, Mr. Palacios wrote, in part:
"Recognizing the strategic importance of America's territories and allies in Micronesia, the CCP moves aggressively to fill perceived voids in American assistance and to capitalize on the social and economic vulnerabilities of Pacific Island communities. We see that aggression in massive investments in infrastructure and economic development. We see it in land grabs and fisheries expansions. We see it in unauthorized research vessels lurking around our undersea fiber optic cables. We see it in organized crime, public corruption, and political interference. There is a strategic edge in all of the CCP's activities, and it destabilizes island communities and cuts against America's influence and security in the region."
"In the last 12 months, according to U.S. officials," the Times article goes on to state, "they have tracked about a dozen attempts by Chinese citizens to sneak on to military bases to take photos or measure electromagnetic activity. Some of the recent efforts appear focused on bases that would play an important role in a Taiwan conflict, they say."
And just last month, according to the Times report, two American sailors pleaded not guilty to Justice Department charges they provided military secrets to Chinese intelligence agents.