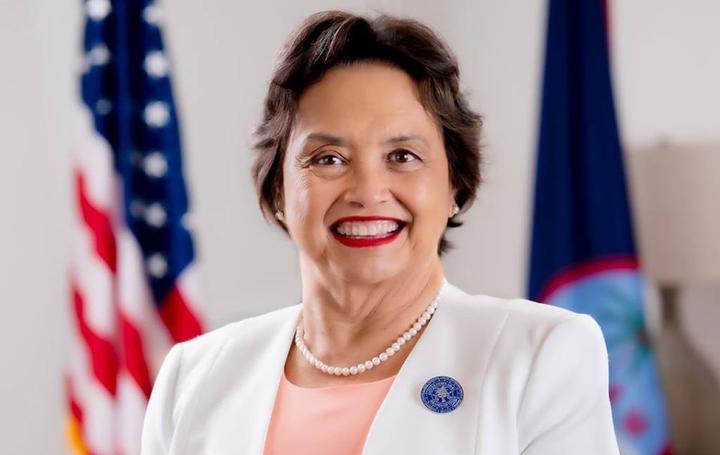 By Lou Leon Guerrero
Change is hard to achieve. But it can also be hard to accept.
For years, government leaders have promised to build public sector budgets that spend less than they collect in revenue, eliminate our deficit, prioritize teachers, nurses, and law enforcement personnel—and place real cash in our rainy day fund.
Despite years of good intentions, promises made were not promises kept.
Over time these broken promises became the norm, and we failed to invest in the tools and capacity building that actually make government work.
As our predecessors failed to invest in quality personnel or the basic resources they needed to do the job, the government became less effective, and assigning blame became more popular than solving problems.
Until now.
For the first time in a generation, the government of Guam is deficit-free without borrowing a penny.
About 70% of small business owners only pay 3%, or lower, in Business Privilege Tax since I became Governor, and the days of vendors waiting hopelessly for payment are over.
Additionally, based on the first three months of the new fiscal year alone, revenues collected exceed budgeted amounts by $29 million.
These numbers come from the strong performance of the General Fund and the resurgence of Special Funds like the Tourism Attraction Fund—a fund that is only likely to gain strength as vaccine and travel requirements relax globally over the next few months.
Despite these clear facts, some have argued that it is not "prudent" to proceed with public sector pay adjustments for employees who have not seen a meaningful raise in nearly a decade.
Some have even said that these pay adjustments were "selfish."
For reasons passing understanding, these same voices opposed educator pay raises last year while still claiming that teachers and their students were a priority.
Perhaps even more disconcerting is that these same opponents repeatedly voted to protect the 2014 Hay Plan proposed by my Republican predecessor.
That plan included a $20,000 pay raise for senators, thousands in retroactive pay for politicians, and a little more than pennies per hour for many merit employees like educators.
That is something our plan does not do. Our Plan prioritizes the rank and file.
The 2014 proposal was different in other ways too.
This proposal, offered by a Republican Governor, came at a time when the island's deficit was $59.6 million and our long-term debt increased by $343 million.
But the same voices calling for prudence and admonishing selfishness now stayed quiet under startlingly different circumstances.
Why?
Our deficit was exploding then. It is gone now.
We borrowed for tax refunds then. We do not now.
Up to $55 million in federal EITC payments went unreimbursed for decades. They are fully recovered now. General Fund annual impact eliminated.
Our Rainy Day Fund was empty then. It is being funded now. Cash reserves climbing as we speak.
You waited months for your refunds then. You have them in as little as two weeks now.
While much has changed since 2014, perhaps what matters most to some is not how we are governed but what party we are governed by.
But that kind of politics won't repair schools or keep good teachers in our classrooms.
At a recent legislative roundtable regarding maintenance issues at George Washington High School, education officials were clear.
DOE can't recruit or retain the plumbers, electricians, or skilled labor it needs to maintain our schools because the government's wage scale is no longer competitive.
Not surprisingly, these same positions—those desperately needed to help maintain our schools are governed by the General Pay Plan.
I think we all care about DOE and the students it is responsible for. But history has shown that the politics of who proposes an idea is more important than the merit of the idea itself.
Funding the General Pay Plan is vital to giving DOE the skilled plumbers, electricians, and maintenance workers it needs to keep our schools safe.
We should listen.
 Lou Leon Guerrero is the governor of Guam. She is a registered nurse, former senator, and previously was chairwoman and CEO of the Bank of Guam.