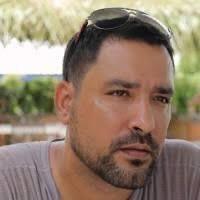 By Glen Hunter
For decades I have advocated for those in our community to be active citizens. I have encouraged our residents to speak out against government corruption. I have called on the public to do whatever they could do to help create a better society. I've championed community groups, small business, educational programs, arts and humanities, cultural events, and the environment. I have written letters to the editor, filed lawsuits, did public speaking engagements and more.
In 2020, after years of speaking up and speaking out, I stumbled and I mentally and emotionally broke. The pandemic situation took its toll on me. As the regulations began to take effect, I could not handle the "stay home" , "stay distant", "wear a mask", "don't hug", "don't dine together" type of rules that the world had put into place. I slid into a hole and focused on working solitarily. As the regulations have started to wane, I have recently begun to try to re-enter and reacclimate into our society.
In this season of Thanksgiving I would like to send a message of appreciation to all those who have in the past and who still continue to be active citizens in the Marianas.
Sometimes it is so hard to see all the progress that has been occurring over time. It happens slowly but one only needs to view the outcome of the recent election to see just how much positive change has occurred.
I am so thankful to all those who ran on a platform of fighting against government corruption. I am not alone in that stance of thanks, as the voting public also showcased their thanks by voting nearly all of them into office.
Two decades ago it would have been unheard of for a single candidate to get elected without the support of a political party. Today we have seen a majority of independent representatives, senators and other positions elected into office — Independent candidates that have spoken out publicly against government corruption over the years.
It has always been my personal belief that partisan politics tends to create more problems than it helps with. However, that being said, I am so thankful that the candidates that ran under the Democrat banner also championed a clean and transparent government and all had walked the walk over the past years. Some of the top vote getters came from that party and they were some of the most outspoken when it comes to fighting government corruption.
I am thankful that Tina and Leila have represented this community so well over the years. I have no doubt that they will continue to do that. They paved the way for many of those who now are confident in running for office or simply doing their part to make this a better CNMI. Over 10 years ago I sat in a group they were part of that developed a beautiful vision for this community. I am glad they continue to work on achieving that vision.
With the run-off election coming up there is so much politicking. I hope that those in this small community see through all the political madness and political meanness that is once again dominating all forms of media. I have been fired twice for speaking out against corruption and calling for transparency in our government. Let us remember that it is just a handful of hired guns trying to intimidate and demoralize the masses with personal attacks and political stunts.
The great majority in this community have always wanted what is best for their parents and their children. They have always wanted a clean government that is transparent and not bound to special interests but one that cares about the betterment of our society as a whole. They have made monumental strides towards that end.
I am thankful and I am hopeful that this massive change towards a government that is free from corruption, more transparent and less tied to special interests will continue. The people have always had the power and they are continuing to demonstrate that.
Lastly, in my history of dealing with the many difficult situations I encountered as an active citizen in the CNMI, I can wholeheartedly attest to the fact that I have always had a good relationship with Arnold and Dave. Both of these individuals have always treated me with respect and have never done anything directly, or indirectly, to harm me or my family [side note: We should never have to worry about that from any elected official. This is not right. We all know this has been the case in our community. We all have heard and seen stories of the repercussions people have suffered from elected officials. That has to end.] These two individuals have answered every call or message I have sent them and have always been transparent with me. They have been cordial and engaged with me in productive dialogue and debate. They showed me more than just respect over the years, they have given me encouragement to continue to be an active citizen.
I am thankful that when they take office I know that they will be open to dealing with my concerns, as myself and many others scrutinize how they will govern these beautiful islands.
Happy Thanksgiving!
_____
Glen Hunter is the pioneer of the contemporary movement against corruption in the Mariana Islands. He is the owner of The Shack in Oleai, and a resident of Saipan.