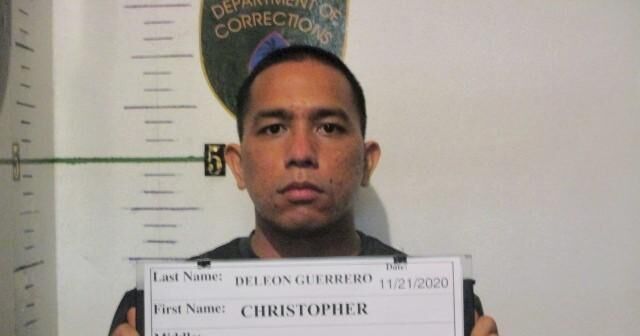 The following is from a news release from the Office of the United States Attorney for Guam and the NMI:
SHAWN N. ANDERSON, United States Attorney for the Districts of Guam and the Northern Mariana Islands, announced that defendant CHRISTOPHER DE LEON GUERRERO, age 31, from Yigo, Guam, was sentenced to 10 years in federal prison for Attempted Enticement of a Minor, in violation of 18 U.S.C. §§ 2422(b) and 2.  The sentencing followed a guilty verdict at trial in November 2021.  The Court also ordered the defendant to serve five years of supervised release and pay a mandatory $200.00 special assessment fee.
Beginning on November 17, 2020, through November 20, 2020, the defendant used his cell phone to chat on the Whispr and Whatsapp applications with a person he believed to be a 13-year-old female.  The female minor was actually an undercover law enforcement agent.  During the next several days the defendant sent sexually explicit messages to entice the alleged minor to engage in sexual activity with him.  The defendant made plans to meet at the minor's house, located on Andersen Air Force Base, when he believed the minor would be home alone.  On November 20, 2020, the defendant purchased food and a box of condoms and drove to the minor's residence with the intent to engage in sexual activity with the minor.  When the defendant arrived at the house, he was met by federal law enforcement agents.  After agreeing to speak to agents, the defendant admitted to writing numerous sexual messages to the alleged minor.  He also stated that he was prepared to have sex with her even though she was only 13 years of age.  A search of the defendant's truck revealed the box of condoms and the cell phone he used during the offense.
"This case is another reminder of the dangers faced by children on the internet," stated U.S. Attorney Anderson.  "Our Project Safe Childhood initiative continues to target those who seek to prey on the young and vulnerable.  The success of this priority program is due to the outstanding working relationships among our federal agencies.  We applaud their efforts."
"The FBI will use all resources available to track, locate, and arrest those who seek to harm our children," said FBI Special Agent in Charge Steven Merrill.  "This sentence reflects the serious nature of the offense and acts as proof of our commitment, in collaboration with the Air Force Office of Special Investigation, to protect our children within our communities."
This case was part of the Project Safe Childhood (PSC) initiative, a nationwide initiative by the U.S. Department of Justice to aggressively prosecute people who engage in the sexual victimization of children, possess, or receive child pornography, and fail to register as sex offenders.