I was in Mass today, celebrated by Fr. Will Mamangun, a soft-spoken homilist, who delivers powerful messages. After Mass, I asked him to send me a copy of his homily, which you may read below the Gospel reading, taken from St. Matthew. With his permission, I am sharing it here.
——-
The Gospel according to Matthew 8:23-27
As Jesus got into a boat, his disciples followed him.
Suddenly a violent storm came up on the sea,
so that the boat was being swamped by waves;
but he was asleep.
They came and woke him, saying,
"Lord, save us!  We are perishing!"
He said to them, "Why are you terrified, O you of little faith?"
Then he got up, rebuked the winds and the sea,
and there was great calm.
The men were amazed and said, "What sort of man is this,
whom even the winds and the sea obey?"
——-
Fr. Will's homily:
Independence Day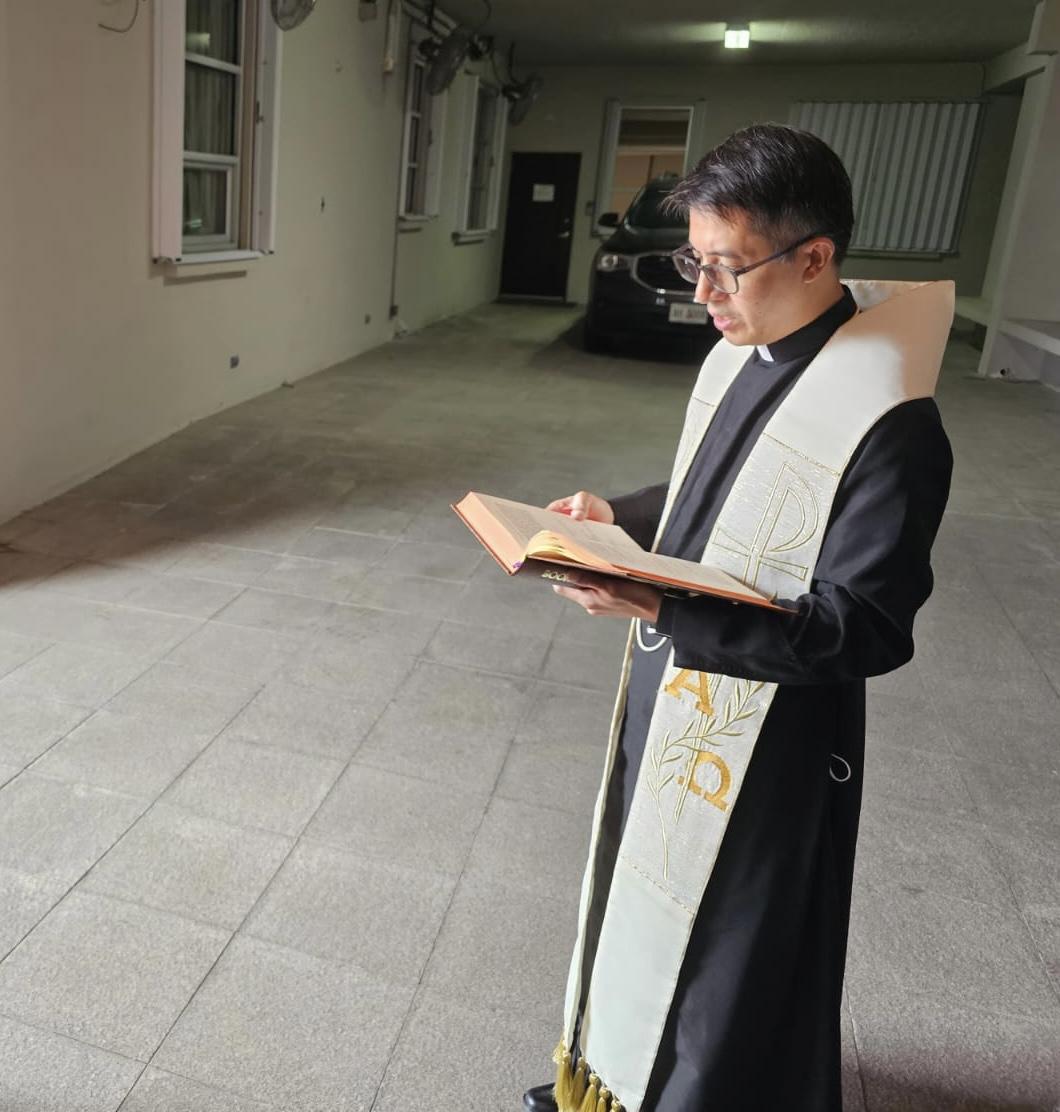 In today's gospel, we see how the disciples of Jesus were terrified because of the storm. They woke up Jesus and said, "Lord, save us." They knew that Jesus could save them but did they really trust that He could? 
The disciples had already seen Jesus' power, even to conquer and drive out the devil.  There was no reason for them to fear anything as long as Jesus was with them. However, this was not the case. They still did not get it. Their faith was still wanting as shown in Jesus' words, "Why are you terrified? O you of little faith." 
Just like the disciples we go through different "storms" in our lives and some of them are really strong that we think we will not survive them. When this happens we go to Jesus and pray so that He may save us. But do we trust fully that He will take care of us or do we still continue to live in fear?  
Fear manifests a lack of trust in Jesus' promise to be with us always and a lack of confidence in His power to save. 
Jesus said, "I have conquered the world," "Fear not," "I am with you always until the end of the ages."
No matter how terrifying and painful the "storms" of our lives may be, Jesus assures us that He is with us and that He will never abandon us. 
Brothers and sisters, what "storm" are you experiencing in your life right now that makes you live in fear?  Trust in the Lord. Let your soul trust in His word.
As we celebrate this Holy Mass in thanksgiving to God for our nation's independence, we praise and thank Him more importantly for the greatest freedom we have received from Him, that is freedom from sin and eternal damnation. This should bring us peace because if He saved us from this major "storm," will he not save us from the other "storms" which will come our way?  
Brothers and sisters, let us pray that as we face the "storms" in our lives we may have faith and confidence in the love of God for us. Our Lord Jesus Christ is present with us and He will let us see the light even in our darkest moments.  This we can be sure because the darkest "storm" that ever hit humanity, that is sin and death, He already defeated with his own blood out of love for us. Amen.